The following is the latest COVID-19 information from the federal government as of 2:30 p.m. on Friday, January 29.
The Biden Administration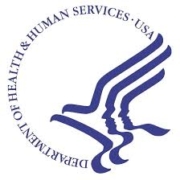 The Biden administration has issued an "Executive Order on Strengthening Medicaid and the Affordable Care Act" to make it easier for the uninsured to get coverage during the COVID-19 pandemic.  The order:
reopens access to the federal Affordable Care Act health insurance marketplace for three months, from February 15 through May 15, and restores some of the Affordable Care Act exchange marketing funds that had been eliminated by the previous administration and
calls for the review of all existing regulations, orders, guidance documents, policies, and any other agency actions that may be inconsistent with the administration's desire to enhance access to health insurance through the Affordable Care Act, including policies that undermine protections for people with pre-existing conditions and policies that make it harder for people to get insurance coverage or to enroll in Medicaid.
Resources for learning more about this executive order are:
Provider Relief Fund
HHS has updated its Provider Relief Fund FAQ with 19 new and modified questions.  The new information, marked "Modified 1/28/2021" or "Added 1/28/2021," addresses the relationship between parent and subsidiary organizations receiving Provider Relief Fund grants, financial reporting and accounting requirements, the use of Provider Relief Fund money, and more.  The new information can be found on pages 10, 11, 16, 26, 28, 40, 41, 56, and 57 of the revised FAQ.  Providers that have received Provider Relief Fund grants or seek to receive such grants should review the new information carefully.
Department of Health and Human Services
HHS has established parameters under which retired and inactive health care providers may return to work to administer COVID-19 vaccinations.  It did so by amending the current COVID-19 emergency declaration under the Public Readiness and Emergency Preparedness Act (PREP Act).  See the HHS announcement of the new policy here and find the PREP Act amendment itself here.
HHS and CMS COVID-19 Stakeholder Calls
HHS Clinical Rounds Peer-to-Peer Virtual Communities of Practice
HHS's Office of the Assistant Secretary for Preparedness and Response sponsors COVID-19 Clinical Rounds Peer-to-Peer Virtual Communities of Practice that are interactive virtual learning sessions that seek to create a peer-to-peer learning network in which clinicians from the U.S. and abroad who have experience treating patients with COVID-19 share their challenges and successes.  These webinar topics are covered every week:
EMS:  Patient Care and Operations (Mondays, 12:00-1:00 PM eastern)
Critical Care:  Lifesaving Treatment and Clinical Operations (Tuesdays, 12:00-1:00 PM eastern)
Emergency Department:  Patient Care and Clinical Operations (Thursdays, 12:00-1:00 PM eastern)
Go here for information about signing up to participate in the sessions and go here for access to materials and video recordings of past sessions.
CMS Stakeholder Calls
CMS hosts recurring stakeholder engagement sessions to share information about the agency's response to COVID-19.  These sessions are open to members of the health care community and are intended to provide updates, share best practices among peers, and offer participants an opportunity to ask questions of CMS and other subject matter experts.
CMS COVID-19 Office Hours Calls
Tuesday, February 23 at 5:00 – 6:00 PM (eastern)
Toll Free Attendee Dial In:  833-614-0820; Access Passcode:  2528725
Audio Webcast link:  go here
Tuesday, March 16 at 5:00 – 6:00 PM (eastern)
Toll Free Attendee Dial In:  833-614-0820; Access Passcode:  4177586
Audio Webcast link:  go here
Tuesday, April 6 at 5:00 – 6:00 PM (eastern)
Toll Free Attendee Dial In:  833-614-0820; Access Passcode:  2769397
Audio Webcast link:  go here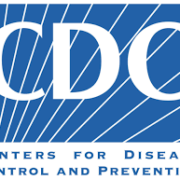 Centers for Disease Control and Prevention
National Institutes of Health
An NIH news release explains that "An investigational COVID-19 vaccine developed by Janssen Pharmaceuticals appears to be safe and effective at preventing moderate and severe COVID-19 in adults, according to an interim analysis of Phase 3 clinical data conducted Jan. 21."  This is a single-dose vaccine.  Learn more from the NIH news release.
Pregnant women who experienced severe symptoms of COVID-19 had a higher risk of complications during and after pregnancy, according to the preliminary findings of an NIH-funded study.  Compared to COVID-19 patients without symptoms, those with severe symptoms were at higher risk for cesarean delivery, postpartum hemorrhage, hypertensive disorders of pregnancy and preterm birth.  The study also suggests that mother-to-infant transmission of COVID-19 appears to be rare.
Food and Drug Administration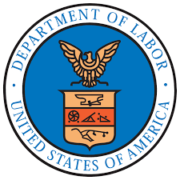 Department of Labor
https://safetynetalliance.org/wp-content/uploads/2020/04/hhs.jpg
224
224
Joseph Steinbock
https://safetynetalliance.org/wp-content/uploads/2018/09/nasnh-logo.png
Joseph Steinbock
2021-02-01 06:00:31
2021-01-29 16:43:51
Coronavirus Update for Friday, January 29