Coronavirus update for Tuesday, June 2, 2020 as of 2:45 p.m.
NASH Advocacy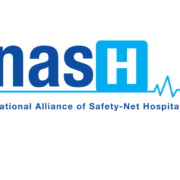 On Tuesday, the National Alliance of Safety-Net Hospitals wrote to Senate leaders and asked them to advance legislation with five major COVID-19-related policy initiatives:
An additional $100 billion for hospitals.
A 14-point increase in the federal medical assistance percentage (FMAP).
A 2.5 percent increase in states' Medicaid disproportionate share (Medicaid DSH) allotments and another delay in implementation of Affordable Care Act-mandated cuts in those allotments.
Reduced interest rates and a longer payback period for Medicare payments advanced to hospitals through the CARES Act's Accelerated and Advance Payment Program.
Prevention of implementation of the Medicare fiscal accountability regulation (MFAR).
Learn more from NASH's letter to Senate majority leader Mitch McConnell and Senate minority leader Chuck Schumer.
On Monday NASH submitted formal comments to CMS on an interim final rule published in April to help health care providers respond to the COVID-19 emergency.  NASH expressed support for the changes CMS introduced.
Centers for Medicare & Medicaid Services
Food and Drug Administration
The Joint Commission
Federal Funding Opportunities for Hospitals
NASH has prepared a document that collects and presents in one place the various new federal funding opportunities for hospital resulting from legislation addressing the COVID-19 public health emergency.  Find that document here.
(To receive this daily update directly, sign up for our mailing list at info@safetynetalliance.org.)
https://safetynetalliance.org/wp-content/uploads/2020/05/NASH-Logo-RGB_Square.png
546
623
Joseph Steinbock
https://safetynetalliance.org/wp-content/uploads/2018/09/nasnh-logo.png
Joseph Steinbock
2020-06-03 06:00:19
2020-06-02 17:29:21
Coronavirus Update for Tuesday, June 2