The Department of Health and Human Services is now providing extensive information about its planned Phase 3 distribution of Provider Relief Funds.
Background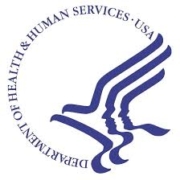 Last Thursday HHS announced the planned distribution of $20 billion in new funding for providers on the front lines of the COVID-19 pandemic.  Under this Phase 3 General Distribution allocation, providers that have already received Provider Relief Fund payments are invited to apply for additional funding that considers financial losses and increased expenses experienced due to COVID-19.  Previously ineligible providers, such as those that began practicing in 2020, will also be invited to apply, and an expanded group of behavioral health providers confronting the emergence of increased mental health and substance use issues exacerbated by the pandemic will also be eligible for relief payments.
The application portal for these funds opened on Monday, October 5, 2020 and the application deadline is November 6.
New Phase 3 information from HHS
Updated FAQs:  Phase 3: Overview and Eligibility
Late yesterday HHS added a new section, titled "Phase 3 – Overview and Eligibility," to its Provider Relief Fund FAQ.  You can find the new section in the Provider Relief Fund FAQ beginning on page 40; it runs through page 48.  The new entries about the Phase 3 distribution are all marked "Added 10/5/2020."  We encourage you to review it carefully and let us know if you have any questions.
Informational Webcast:  Provider Relief Fund – Phase 3
In addition, HHS has scheduled a webcast next Thursday, October 15, at 3:00 p.m. (eastern) to provide information about the Phase 3 distribution and answer provider questions.  Go here to register for the webinar; the registration page also includes a space for you to submit your own questions.  Unless you have decided not to pursue Phase 3 funding, we encourage you to participate in the webinar.
Conclusion
Please let us know if you have any questions or would like us to help evaluate whether you should pursue a Phase 3 distribution.
https://safetynetalliance.org/wp-content/uploads/2020/04/hhs.jpg
224
224
Joseph Steinbock
https://safetynetalliance.org/wp-content/uploads/2018/09/nasnh-logo.png
Joseph Steinbock
2020-10-07 06:00:14
2020-10-06 17:40:21
Coronavirus Update for Tuesday, October 6