The following is the latest COVID-19 information from the federal government as of 2:45 p.m. on Wednesday, October 7.
Centers for Medicare & Medicaid Services:  Updated Hospital Data Reporting Requirements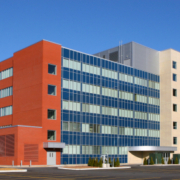 CMS has issued guidance in support of an interim final regulation presenting its COVID-19 data reporting requirements for hospitals as a condition for continued participation in Medicare and Medicaid.  The daily reporting requirements apply to all types of hospitals except for the following, for which reporting is required weekly:
psychiatric hospitals
distinct part psych hospitals
Medicaid only psychiatric hospitals
Medicaid only children's hospitals
rehabilitation hospitals
Medicaid only rehabilitation hospitals
The highlights of those requirements are:
Hospitals are required to report selected data elements daily, including but not limited to ventilators in use, previous day's COVID-19 deaths, and confirmed or suspected patients with COVID-19. Some current daily reporting requirements will become weekly reporting requirements.
Hospitals are required to report selected data for flu patients as well.
CMS has established an enforcement process that begins with letters hospitals will receive beginning today telling them whether they currently comply with these requirements. An estimated 86 percent of hospitals are thought to already be in compliance.
CMS has created a compliance process that includes warning letters for non-compliance and specific time parameters for improvement.
Hospitals that still are not in compliance after 14 weeks will be considered to be in violation of their conditions of participation in Medicare and Medicaid.
Key resources for hospitals seeking more information about these new requirements and the implications of failing to comply with them are:
Centers for Medicare & Medicaid Services
Food and Drug Administration
Centers for Disease Control and Prevention
https://safetynetalliance.org/wp-content/uploads/2011/05/iStock_000001497717XSmall.jpg
284
423
Joseph Steinbock
https://safetynetalliance.org/wp-content/uploads/2018/09/nasnh-logo.png
Joseph Steinbock
2020-10-08 06:00:25
2020-10-07 17:06:32
Coronavirus Update for Wednesday, October 7