The following is the latest health policy news from the federal government as of 2:30 p.m. on Thursday, April 22.
Department of Health and Human Services
COVID-19
HHS's Office of the Assistant Secretary for Preparedness and Response has published a new edition of its online publication The Exchange.  The issue focuses on the work of hospital allied and supportive care providers during COVID-19 and is divided into three subjects:  COVID-19 and acute hospital care, home care, and hospice; the role of allied health care professionals; and engineering and environmental support during COVID-19.  For each subject the issue directs readers to links detailing experiences from the field and to additional resources.  Learn more from the latest edition of The Exchange.
HHS has rescinded in its entirety the rule entitled "National Vaccine Injury Compensation Program:  Revisions to the Vaccine Injury Table," which was finalized during the final days of the previous administration.  The rule made it more difficult for people to seek compensation from shoulder and fainting injuries associated with receiving vaccines.  The published notice repealing it noted that such a change could detract from the COVID-19 vaccination effort.  Learn more from the official Federal Register notice of the rescission.
Centers for Medicare & Medicaid Services
Health Policy News
CMS has published the latest edition of MLN Connects, its weekly online publication about Medicare and Medicare reimbursement matters.  The following is the table of contents of this week's edition, with links to each item.
News
Compliance
Events
Publications
Multimedia
CMS's Office of Minority Health will hold a two-day virtual forum titled "The Road to Equity:  Examining Structural Racism in Health Care" on April 27 and April 28 to highlight its renewed focus on health equity, addressing structural racism in health care, and establishing federal agencies' roles as equity partners.  Speakers from various federal and partner agencies will focus on the impact of COVID-19 on health disparities and initiatives to promote equity. Go here for information about the programs' times, agendas, and registration.
CMS has issued a new release of its "Market Saturation and Utilization Data Tool."  CMS describes the tool as something it uses
…to monitor market saturation as a means to help prevent potential fraud, waste, and abuse (FWA).  Market saturation, in the present context, refers to the density of providers of a particular service within a defined geographic area relative to the number of beneficiaries receiving that service in the area.  The data can be used to reveal the degree to which use of a service is related to the number of providers servicing a geographic region.  There are also a number of secondary research uses for these data, but one objective of making these data public is to assist health care providers in making informed decisions about their service locations and the beneficiary population they serve.
Learn about what is new in this latest release and find links to the data tool in this CMS fact sheet.
The White House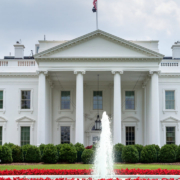 COVID-19
Centers for Disease Control and Prevention
COVID-19
National Institutes of Health
The NIH announced that a Phase 2/3 trial to evaluate a new fully-human polyclonal antibody therapeutic targeted to COVID-19 has begun enrolling non-hospitalized people with mild or moderate cases of COVID-19.  Learn more from the NIH news release.
Medicare Payment Advisory Commission
MedPAC has posted its formal comment letter on CMS's final rule on Medicare coverage of innovative technology and its definition of "reasonable and necessary."  Find the MedPAC letter here.
https://safetynetalliance.org/wp-content/uploads/2021/03/mln-connects.png
85
589
Joseph Steinbock
https://safetynetalliance.org/wp-content/uploads/2018/09/nasnh-logo.png
Joseph Steinbock
2021-04-22 17:26:33
2021-04-22 17:26:33
Federal Health Policy Update for Thursday, April 22