The following is the latest health policy news from the federal government as of 2:45 p.m. on Tuesday, September 21.  Some of the language used below is taken directly from government documents.
NASH Advocacy
NASH has submitted formal comments to CMS on the agency's proposed outpatient prospective payment system regulation for calendar year 2022.  Writing from the perspective of private community safety-net hospitals, NASH addresses proposals and request for information about health equity, the section 340B prescription drug discount program, hospital price transparency requirements, proposed changes in Medicare's inpatient-only procedures list, and the extension of provider flexibilities introduced in response to the COVID-19 public health emergency.  See NASH's comment letter here.
In July the newly formed Congressional Social Determinants of Health Caucus invited stakeholders to respond to a series of questions designed to help the caucus learn more about social determinants of health and what Congress might do to address them more effectively.  Go here to read NASH's response to the caucus's questionnaire.
Provider Relief Fund
HHS has updated its Provider Relief Fund reporting portal's frequently asked questions.  Find the updated FAQ here.
HHS has published a Provider Relief Fund reporting portal user guide.  Find the guide here.
The White House
Department of Health and Human Services
COVID-19
The federal government has responded to recent increases in COVID-19 cases by assuming control of the distribution of monoclonal antibodies used to treat the virus.  Learn more from the announcement of this new approach.  Federal officials also explain the new policy, why they are pursuing it, and how it will work in this video of a web event.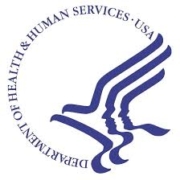 Health Policy News
Centers for Medicare & Medicaid Services
COVID-19
Health Policy News
Centers for Disease Control and Prevention
Food and Drug Administration
The FDA has revised its emergency use authorization (EUA) for the monoclonal antibodies bamlanivimab and etesevimab, administered together, to include emergency use as post-exposure prophylaxis (prevention) for COVID-19 in adults and pediatric patients (12 years of age and older weighing at least 40 kg) who are at high risk for progression to severe COVID-19, including hospitalization or death.  In this revision of the EUA, bamlanivimab and etesevimab, administered together, are authorized for use after exposure to the virus and are not authorized for pre-exposure prophylaxis to prevent COVID-19 before being exposed to the COVID-10 virus.  Learn more from the FDA announcement, the revised EUA, and this fact sheet for providers.
The FDA has updated its enforcement policy for masks, barrier face coverings, face shields, surgical masks, and respirators during the COVID-19 public health emergency.  Find the updated policy here.
National Institutes of Health
The NIH has awarded $470 million to build a national study population of diverse research volunteers and support large-scale studies on the long-term effects of COVID-19.  Learn more from this NIH news release.
Stakeholder Events
MACPAC – September meetings – September 23 and 24
The Medicaid and CHIP Payment and Access Commission (MACPAC) will hold its scheduled September meeting of commissioners on Thursday, September 23 and Friday, 24 to discuss federal Medicaid and CHIP policies.  The meetings will be held virtually.  Find the meeting agenda here and go here to register to view the sessions.
CDC – Evaluating and Supporting Patients Presenting With Fatigue Following COVID-19 – September 30
The CDC will hold a webinar on evaluating and supporting patients who present with fatigue following treatment for COVID-19.  The webinar will be held on Thursday, September 30 at 2:00 p.m. (eastern).  For further information on the subjects the webinar will cover, those who will be participating in the event, and how to join the webinar, go here.
FDA – Workshop Addressing Response to the Opioid Crisis – October 13
The FDA will hold a workshop titled "Reconsidering Mandatory Opioid Prescriber Education Through a Risk Evaluation and Mitigation Strategy (REMS)" to give stakeholders an opportunity to provide input on aspects of the current opioid crisis that could be mitigated in a measurable way by requiring mandatory prescriber education as part of a REMS effort.  The public workshop will be held on October 13 from 1 p.m. to 5 p.m. (eastern) and October 14 from 1 p.m. to 4:00 p.m.  For information about participating in the workshop or submitting comments or materials, see this Federal Register notice.
https://safetynetalliance.org/wp-content/uploads/2021/09/caucus.png
120
421
Joseph Steinbock
https://safetynetalliance.org/wp-content/uploads/2018/09/nasnh-logo.png
Joseph Steinbock
2021-09-21 16:42:51
2021-09-21 16:42:51
Federal Health Policy Update for Tuesday, September 21