The following is the latest health policy news from the federal government as of 2:45 p.m. on Wednesday, April 7.
The White House
Health Policy News
President Biden's first budget proposal is expected to be released this Friday, April 9.  It could have important policy implications for health care providers of all types.
COVID-19
Federal Emergency Management Agency
FEMA has published a notice titled "Coronavirus (COVID-19) Pandemic:  Safe Opening and Operation Work Eligible for Public Assistance;" the announcement "…defines the framework, policy details, and requirements for determining the eligibility of safe opening and operation work and costs under the PA [Public Assistance] Program."  Authorized by the declaration of a national emergency, FEMA will reimburse selected entities for "…the safe opening and operation of eligible facilities" under its public assistance program.  Generally, such facilities are owned and operated by state and local governments, but in some cases those entities may contract for such operations with private, non-profit organizations, which would be eligible for such assistance.  FEMA payments under this program are made only to state and local governments, which then reimburse any private, non-profit organizations with which they have contracted for eligible work performed between January 21, 2021 and September 30, 2021.  For further information see this FEMA notice, which addresses in greater detail how the program works, including eligibility, eligible expenses, and more.
Centers for Medicare & Medicaid Services
Proposed Rules
Health Policy News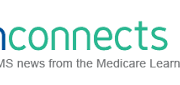 CMS has posted the latest edition of its weekly online publication MLN Connects.  The following is its table of contents (with links to the individual items).
News
Compliance
Claims, Pricers, & Codes
Events
MLN Matters® Articles
Publications
Multimedia
Department of Health and Human Services
COVID-19
Centers for Disease Control and Prevention
COVID-19
Food and Drug Administration
COVID-19
The FDA has issued emergency use authorization for the first antibody test authorized for use with home-collected dried blood spot samples.  Samples collected at home are then sent to the laboratory of the product's creator for analysis.  The test is available only by prescription.  See the FDA announcement and its emergency use authorization letter.
National Institutes of Health
COVID-19
The NIH has launched a clinical trial to determine whether people who are highly allergic or have a mast cell disorder are at increased risk for an immediate, systemic allergic reaction to the Moderna or Pfizer COVID-19 vaccines.  Learn more about the trial and its objectives here.
https://safetynetalliance.org/wp-content/uploads/2021/03/fema.png
200
200
Joseph Steinbock
https://safetynetalliance.org/wp-content/uploads/2018/09/nasnh-logo.png
Joseph Steinbock
2021-04-07 21:29:48
2021-04-07 21:29:48
Health Policy Update for Wednesday, April 7