Scheduled cuts in Medicaid DSH payments to hospitals will be delayed until at least late May under new federal spending legislation.
The cuts in Medicaid disproportionate share allotments to the states, mandated by the Affordable Care Act and delayed several times by Congress – including twice in FY 2020 alone under continuing resolutions to fund the federal government – are among a number of so-called "extenders" included in spending bills passed by Congress this week and sent to the president for his signature.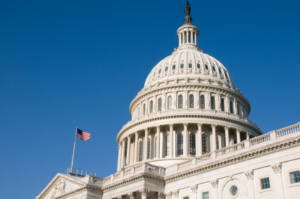 Authorization for delaying the cut in allotments to the states, which would have resulted in reduced Medicaid DSH payments for many hospitals – including private safety-net hospitals – would expire on May 22.  Congress is expected to address Medicaid DSH, along with surprise medical bills, the price of prescription drugs, and other health care matters, before that time.
NASH has argued against Medicaid DSH cuts for a number of years, doing so most recently in this September 2019 position statement in which it observed that
The conditions that led Congress to believe Medicaid DSH payments could be reduced significantly without harming the health care safety net have not unfolded entirely as anticipated. While many Americans have taken advantage of the Affordable Care Act to obtain health insurance, millions remain uninsured…
NASH also noted that
…any decline now in Medicaid DSH payments could lead to an increase in the provision of charity care, possibly forcing hospitals to reduce services, limit community outreach, and even reduce staff. Such measures could jeopardize access to care not only for hospitals' uninsured and low-income patients but also for their privately insured, Medicare, and Medicaid patients as well.
Learn more about the delay in Medicaid DSH cuts and other aspects of this recent health care spending legislation in the Becker's Hospital Review article "Congress unveils $1.3T spending deal: 5 healthcare takeaways."
https://safetynetalliance.org/wp-content/uploads/2018/10/whitehouse.jpg
300
425
Joseph Steinbock
https://safetynetalliance.org/wp-content/uploads/2018/09/nasnh-logo.png
Joseph Steinbock
2019-12-20 06:00:20
2019-12-18 11:52:42
Medicaid DSH Cut Delayed