Two years of Medicaid DSH cuts would be eliminated under a new prescription drug bill released last week by the Senate Finance Committee.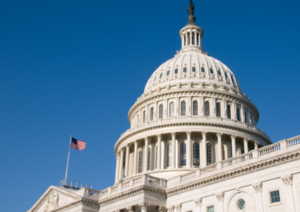 The Prescription Drug Pricing Reduction Act includes a provision that would eliminate two years of Affordable Care Act-mandated cuts in the allocation of federal money to the states for Medicaid disproportionate share hospital payments (Medicaid DSH).  Those cuts have been delayed several times by Congress but were scheduled to begin in October of 2019 and run through federal FY 2025, only to be delayed again twice by continuing resolutions adopted by Congress to fund the federal government in the absence of enacted appropriations bills.
Under this proposal, the first two years of Medicaid DSH cuts would be eliminated entirely and the cut then would take effect from FY 2022 through FY 2025 – only four of the six years worth of cuts anticipated by the Affordable Care Act.
The legislation also would bring other changes to the Medicaid DSH program, including new reporting requirements on the non-Medicaid DSH supplemental payments hospitals receive from their state governments; changes in Medicaid shortfall and third-party payment policies; and a GAO study and report on hospital uncompensated care costs.
All private safety-net hospitals receive Medicaid DSH payments and consider them critical to serving the many Medicaid-covered and uninsured residents of the low-income communities in which they are located.
Go here to see the proposed legislation.
https://safetynetalliance.org/wp-content/uploads/2018/10/whitehouse.jpg
300
425
Joseph Steinbock
https://safetynetalliance.org/wp-content/uploads/2018/09/nasnh-logo.png
Joseph Steinbock
2019-12-11 13:00:59
2019-12-10 11:21:30
Prescription Drug Bill Would Kill Two Years of Medicaid DSH Cuts