States would be able to convert part of their Medicaid programs into block grants under a new program introduced by the federal government.
The program, which the Centers for Medicare & Medicaid Services calls "Healthy Adult Opportunity," would encompass services only for adults under the age of 65 who are not eligible for Medicaid because of disability or the need for long-term care, services, and supports and who are not otherwise eligible for the pre-Affordable Care Act Medicaid program.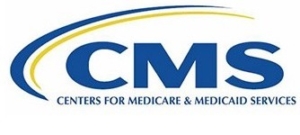 Under the program, states can develop either a total expenses model or per enrollee model for their block grants and would have expanded opportunities to introduce co-pays and deductibles, impose work requirements, expand eligibility criteria, and waive retroactive coverage and hospital presumptive eligibility requirements.  To save on the cost of prescription drugs, they would be empowered to implement limited drug formularies.
The new program appears to be targeting states that did not expand their Medicaid programs under the Affordable Care Act.  It also appears to be CMS's attempt to introduce the block grant concept in a limited way in the hope that it will be successful and lead to demand to expand block grants to the entire Medicaid program and not just the Medicaid expansion population.
In the past NASH has viewed Medicaid block grants with a degree of skepticism, maintaining that its possible support or opposition to them would be based on how a block grant program is structured and how new block grants might affect the ability of private safety-net hospitals to serve their communities.
Learn more about CMS's new Healthy Adult Opportunity program in this CMS news release, this fact sheet, and a letter the agency sent to the nation's state Medicaid directors.
https://safetynetalliance.org/wp-content/uploads/2019/11/cms-11-2019-2.jpg
150
334
Joseph Steinbock
https://safetynetalliance.org/wp-content/uploads/2018/09/nasnh-logo.png
Joseph Steinbock
2020-02-03 06:00:35
2020-01-30 15:03:39
CMS Introduces New Approach to Medicaid Block Grants