States would have to do less to ensure access to Medicaid-covered services for their Medicaid population under a new regulation proposed by the Centers for Medicare & Medicaid Services.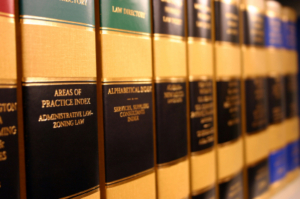 In 2015, CMS required states to track their Medicaid fee-for-service payments and submit them to the federal government as part of a process to ensure that Medicaid payments were sufficient to ensure access to care for eligible individuals.  Now, CMS proposes rescinding this requirement, writing in a news release that
This proposed rule is designed to help streamline federal oversight of access to care requirements that protect Medicaid beneficiaries.  CMS anticipates that the proposed rule would, if finalized, result in overall cost savings for State partners that could be redirected to better serve the needs of their beneficiaries.
The proposed regulation itself explains that
While we believe the process described in the current regulatory text is a valuable tool for states to use to demonstrate the sufficiency of provider payment rates, we believe mandating states to collect the specific information as described excessively constrains state freedom to administer the program in the manner that is best for the state and Medicaid beneficiaries in the state.
CMS also notes that the current requirement applies only to Medicaid fee-for-service payments even though most Medicaid beneficiaries now receive care through managed care plans, the payments for which are not subject to the same process.
The agency adds that it intends to
…replace the ongoing access reviews required by current regulations with a more comprehensive and outcomes-driven approach to monitoring access across delivery systems, developed through workgroups and technical expert panels that include key State and federal stakeholders.
Because they care for so many Medicaid patients, the adequacy of the rates states pay for Medicaid services is especially important to private safety-net hospitals.
Learn more about CMS's proposal in its news release on the subject or see the proposed regulation itself.  Learn about the process CMS intends to employ to replace its current approach to monitoring access to Medicaid services in this CMS informational bulletin.
https://safetynetalliance.org/wp-content/uploads/2018/09/books.jpg
300
425
Joseph Steinbock
https://safetynetalliance.org/wp-content/uploads/2018/09/nasnh-logo.png
Joseph Steinbock
2019-07-17 06:00:06
2019-07-16 14:38:33
CMS Proposes Easing Medicaid Access Protections