Officials in ten states are giving consideration, in one form or another, to permitting uninsured low-income residents to buy into their Medicaid programs.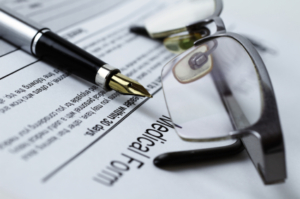 So while Washington considers the possibility of Medicare for all, the ten states – Nevada, New Mexico, California, Delaware, Oregon, Washington, Connecticut, Illinois, Minnesota, and Wisconsin – are tackling the many issues they must address if they intend to pursue such a ground-breaking option.  Among them:
Who would be eligible to participate?
What benefits would be offered?
Would health plans be available on Affordable Care Act health exchanges, and if so, would ACA subsidies be available to potential purchasers?
How would cost-sharing, such as premiums, co-pays, and deductibles, be addressed?
In the absence of federal matching funds, how would the states pay for their share of Medicaid benefits purchased by those not eligible for Medicaid?
Would such as effort be approved by the federal government?
To the extent that Medicaid buy-in would turn uninsured patients into insured patients, Medicaid buy-in would be beneficial for private safety-net hospitals.
Learn more about what the states are considering and the potential obstacles they face in the Stateline article "Medicaid 'Buy-In' Could Be a New Health Care Option for the Uninsured."
https://safetynetalliance.org/wp-content/uploads/2011/05/iStock_000014445371XSmall.jpg
282
425
Joseph Steinbock
https://safetynetalliance.org/wp-content/uploads/2018/09/nasnh-logo.png
Joseph Steinbock
2019-01-17 06:00:48
2019-01-16 15:58:16
Could Medicaid Buy-In Push Aside Medicare for All?