The following is the latest health policy news from the federal government as of 2:30 p.m. on Thursday, June 3.  Some of the language used below is taken directly from government documents.
White House
Health Policy News
Late last week the Biden administration released its proposed FY 2022 budget.  Most of the health care provisions had already been disclosed and discussed prior to the formal budget release.  For additional information about the proposed budget, see the following resources:
COVID-19
President Biden announced a "National Month of Action" to mobilize a drive to get 70 percent of U.S. adults at least one COVID-19 shot by July 4.  Throughout the month, national organizations, local government leaders, community-based and faith-based partners, businesses, employers, social media influencers, celebrities, athletes, colleges, young people, and thousands of volunteers across the nation will be asked to work together to get their communities vaccinated.  Learn more about the various facets of this campaign in this administration fact sheet.
Congress
Representative Frank Pallone, chair of the House Energy and Commerce Committee, and Senator Patty Murray, chair of the Senate Health, Education, Labor and Pensions Committee, have released a letter "…requesting information on design considerations for legislation to develop a public health insurance option" with a stated goal of "…establishing a federally administered public option… to work towards achieving universal coverage, while making health care simpler and more affordable for patients and families."  The letter invites interested parties to respond to eight specific questions about such a public health insurance option, with written comments due by July 31.  Find the Pallone/Murray letter here.
Centers for Medicare & Medicaid Services
COVID-19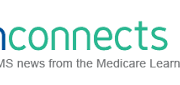 Health Policy News
CMS has posted the latest edition of its online publication MLN Connects.  Among items of interest in this edition are:

Medicare Shared Savings Program:  Submit Notice of Intent to Apply by June 7
Clinical Diagnostic Laboratories:  Key Dates for New & Reconsidered Test Codes
Clinical Diagnostic Laboratories:  Private Payor Rate-Based CLFS Resources
MACs Resume Medical Review on a Post-payment Basis
Improper Payment for Intensity-Modulated Radiation Therapy Planning Services
International Classification of Diseases, 10th Revision (ICD-10) and Other Coding Revisions to National Coverage Determination (NCDs) – October 2021
National Coverage Determination (NCD) 110.24:  Chimeric Antigen Receptor (CAR) T-cell Therapy
National Coverage Determination (NCD) 210.3:  Screening for Colorectal Cancer (CRC) – Blood-Based Biomarker Tests
National Coverage Determination (NCD) Removal
Quarterly Update for Clinical Laboratory Fee Schedule (CLFS) and Laboratory Services Subject to Reasonable Charge Payment
Go here for links to these and other items.
Department of Health and Human Services
COVID-19
HHS and its Health Resources and Services Administration (HRSA) have announced that $100 million in new funding is available through HRSA's Rural Health Clinic Vaccine Confidence Program to support efforts to encourage residents of rural areas to receive COVID-19 vaccines.  Medicare-certified rural health clinics and organizations that own and operate such clinics are eligible for funding.  Learn more about the grant opportunity here.  Grant applications are due June 23.
Centers for Disease Control and Prevention
COVID-19
Food and Drug Administration
The FDA has recommended that health care workers and facilities transition away from crisis capacity personal protective equipment conservation strategies, such as using non-NIOSH-approved disposable respirators, including non-NIOSH-approved imported respirators such as KN95s.  This recommendation is in follow-up to an April 9, 2021 letter in which the FDA recommended a transition away from decontamination or bioburden-reduction systems for cleaning and disinfecting disposable respirators, which were being reused by health care personnel.  See the FDA's new recommendation here and its April 9 letter here.
National Institutes of Health
COVID-19
The NIH announced that a new study has found that COVID-19 does not appear to pose a threat to the safety of the nation's blood supply.  The analysis supports current donor screening guidelines, that do not require testing blood samples for COVID-19 but do require that donors be screened for physical symptoms of COVID-19 and for infections that occurred within 14 days of the blood donation.  The blood of donors with recent COVID-19 infections, or who develop infections after recent donations, cannot be used.  Learn more from this NIH news release.
The NIH has started a clinical trial in which adult volunteers who have been fully vaccinated against COVID-19 will receive booster doses of different COVID-19 vaccines to determine the safety and effectiveness of individuals receiving vaccines and boosters made by different pharmaceutical companies.  Learn more here.
The NIH announced that the experimental drug TEMPOL may be a promising oral antiviral treatment for COVID-19, as indicated by a study of cell cultures by NIH researchers.  Learn more from this NIH news release.
Health Policy News
The NIH has launched a clinical trial to assess the safety and effectiveness of an investigational influenza vaccine designed to provide long-lasting protection against multiple flu virus strains.  Healthy participants 18 to 50 years old will receive either a licensed seasonal influenza vaccine or the experimental vaccine that has been formulated to protect against multiple strains of influenza for much longer than one flu season.  Learn more here.
Congressional Research Service
The CRS has published a brief report on Medicaid's money follows the person rebalancing demonstration program.  Find it here.
Medicaid and CHIP Payment and Access Commission
MACPAC has published an issue brief on Medicaid base and supplemental payments to hospitals that reviews each type of Medicaid hospital payment, with information on payment goals, payment amounts, and the relationship to other types of Medicaid payments.  It also provides examples showing how the use of supplemental payments varies by state and additional information about how state methods for financing Medicaid payments affect net hospital payments.  Find the report here.
Medicare Payment Advisory Commission
The GAO has appointed two new members to the MedPAC board:  Stacie B. Dusetzina, PhD, associate professor of health policy and an Ingram associate professor of cancer research at Vanderbilt University Medical Center in Nashville, Tennessee, andThe following is the latest health policy news from the federal government as of 2:30 p.m. on Thursday, June 3.  Some of the language used below is taken directly from government documents.
U.S. Equal Employment Opportunity Commission
Stakeholder Events
FEMA
Monday, June 7
FEMA's National Exercise Division has developed exercise starter kits with sample documents to assist organizations with planning and conducting tabletop exercises aligning with the updated National Exercise Program 2021-2022 Principal's Strategic Priorities.  FEMA will host webinars for whole community exercise practitioners.  The webinars will introduce the new exercise starter kits, providing stakeholders with an overview of the kits along with how to use them.  Visit the Homeland Security Exercise and Evaluation Program Webinar webpage to register.
FDA
Friday, June 11
Identification of Medicinal Products:  Path to Global Implementation
Monday, June 11 at 1:00 – 2:30 pm ET  Click here to learn more
The FDA will present updates on the identification of medicinal products standards development and implementation with an emphasis on international collaboration, pilot projects on substance, dosage form, and pharmaceutical identification.
https://safetynetalliance.org/wp-content/uploads/2020/03/white-house.jpg
720
1920
Joseph Steinbock
https://safetynetalliance.org/wp-content/uploads/2018/09/nasnh-logo.png
Joseph Steinbock
2021-06-03 17:15:53
2021-06-03 17:31:43
Federal Health Policy Update for Thursday, June 3