The federal government is considering providing an unusual amount of federal Medicaid matching funding for only partial state Medicaid expansion.
At least that's what Centers for Medicare & Medicaid Services administrator Seema Verma told a health care conference in Georgia last week.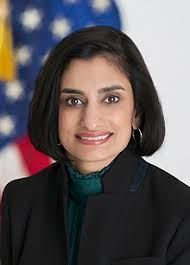 The state of Georgia has proposes partially expanding its Medicaid population.  Under the Affordable Care Act, states that fully expand their Medicaid programs under the terms established by the 2010 health care law receive nine dollars in federal matching funds for every one dollar they spend on their Medicaid expansion population.  States that only partially expand their Medicaid programs, on the other hand, currently are eligible to receive only their usual federal matching rate:  generally one federal dollar for every state dollar, with states with higher poverty rates receiving as much as slightly more than three dollars for every state dollar they spend.
Last week, however, CMS's Verma said that when Georgia submits its Medicaid waiver application to CMS seeking only partial expansion of its Medicaid program, the federal agency will consider providing Affordable Care Act-level Medicaid matching funds rather than the traditional federal Medicaid matching rate.
Such a policy shift could be very beneficial for private safety-net hospitals in states that have not expanded their Medicaid programs, extending coverage to some of the currently uninsured, low-income residents of the communities in which those hospitals are located.
Learn more about the Georgia plan for partial Medicaid expansion and the possibility of CMS treating it like an Affordable Care Act Medicaid expansion in the Atlanta Journal-Constitution article "Trump official open to increased funding for Georgia Medicaid waiver."
https://safetynetalliance.org/wp-content/uploads/2013/07/health-affairs.jpg
118
161
Joseph Steinbock
https://safetynetalliance.org/wp-content/uploads/2018/09/nasnh-logo.png
Joseph Steinbock
2019-05-16 06:00:27
2019-05-13 15:48:27
More Medicaid Matching Funds for Only Partial Medicaid Expansion?