The number of children insured by Medicaid and CHIP has fallen by more than one million over the past two years after reaching an all-time low (by percentage) in 2016.
Why?  According to the New York Times,
Some state and federal officials have portrayed the drop — 3 percent of enrolled children — as a success story, arguing that more Americans are getting coverage from employers in an improving economy. But there is growing evidence that administrative changes aimed at fighting fraud and waste — and rising fears of deportation in immigrant communities — are pushing large numbers of children out of the programs, and that many of them are now going without coverage. The declines are concentrated in a minority of states; in other places, public coverage has actually increased.  The declines appear to be greatest in states like Texas and Tennessee that subject Medicaid and CHIP eligibility to a higher degree of scrutiny than other states.  Declines also appear to be greater in places with larger numbers of immigrants who are wary of applying for Medicaid and CHIP or remaining in those programs in light of changes in federal "public charge" regulations.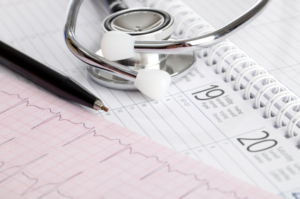 Any increase in the number of uninsured children poses a challenge to private safety-net hospitals because these are the very hospitals to which low-income and uninsured families turn for care – regardless of whether they have health insurance.
Learn more about the various reasons for the decline of enrollment by children in Medicaid and CHIP in the New York Times article "Medicaid Now Covers a Million Fewer Children."
https://safetynetalliance.org/wp-content/uploads/2011/05/iStock_000015640638XSmall.jpg
282
425
Joseph Steinbock
https://safetynetalliance.org/wp-content/uploads/2018/09/nasnh-logo.png
Joseph Steinbock
2019-10-24 06:00:57
2019-10-22 09:49:22
Number of Uninsured Children on the Rise