NASH has submitted formal comments to the Centers for Medicare & Medicaid Services in response to CMS's proposed FY 2021 Medicare inpatient prospective payment system regulation.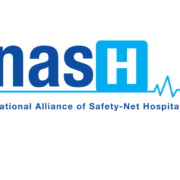 In its letter, NASH addressed six specific aspects of the proposed rule:
Medicare disproportionate share (Medicare DSH) proposals
The Medicare area wage index
Negotiated rate reporting
Medicare bad debt policy
Medicare graduate medical education policy
CAR-T cell therapy payments
Of particular note, NASH maintained that instead of decreasing the size of the pool of money for Medicare DSH uncompensated care payments, CMS should actually increase that pool in anticipation of increased hospital inpatient volume in FY 2021 – and increased hospital uncompensated care – as people return to hospitals for non-emergency procedures delayed by the COVID-19 emergency.
NASH also conveyed its opposition to the methodology CMS proposes using to calculate Medicare DSH uncompensated care payments, suggesting an alternative approach that makes better use of more current, more accurate data in that calculation.
Medicare DSH and Medicare DSH uncompensated care payments are especially important to private safety-net hospitals because those hospitals care for so many low-income, low-income elderly, and uninsured patients.
Read NASH's comment letter to CMS here.
https://safetynetalliance.org/wp-content/uploads/2020/05/NASH-Logo-RGB_Square.png
546
623
Joseph Steinbock
https://safetynetalliance.org/wp-content/uploads/2018/09/nasnh-logo.png
Joseph Steinbock
2020-07-13 06:00:31
2020-07-10 16:16:29
NASH Comments on Proposed Changes in Medicare Payments