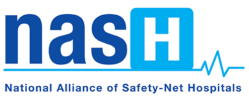 The process the federal government is employing to audit the uncompensated care costs that hospitals report to Medicare is plagued with problems, the National Alliance of Safety-Net Hospitals has written in a letter to the Centers for Medicare & Medicaid Services.
Those problems could result in reduced Medicare disproportionate share hospital payments (Medicare DSH) to private safety-net hospitals in the future, NASH warned in the letter.
According to NASH, problems with the audits of hospitals' Medicare cost report S-10 worksheets, where they report their uncompensated care, include inconsistencies in the methods auditors are using and the data they demand and unreasonable deadlines for submitting requested supplemental data.
To address these problems, NASH asked CMS to standardize the auditing process and to convey decisions about auditing standards, methodologies, and time frames to hospitals.
In light of these problems, NASH also asked CMS not to use audited data to calculate Medicare DSH uncompensated care payments for FY 2020.
The S-10 audits are so important to private safety-net hospitals because the uncompensated care reported on the S-10 is used in the calculation of participating hospitals' Medicare DSH uncompensated care payments.  When auditors reduce eligible hospitals' uncompensated care data, that will result in future reductions of the Medicare DSH payments hospitals receive.  Those Medicare DSH payments play a vital role in helping to underwrite the cost of the care private safety-net hospitals provide to uninsured patients, so any undeserved reduction in those payments could hurt those hospitals and result in reduced access to care in the communities they serve.
Learn more by reading NASH's letter to CMS about current challenges with uncompensated care audits.
https://safetynetalliance.org/wp-content/uploads/2019/02/nash-logo-2-2019-e1589553809654.jpg
101
249
Joseph Steinbock
https://safetynetalliance.org/wp-content/uploads/2018/09/nasnh-logo.png
Joseph Steinbock
2019-02-06 06:00:26
2019-02-12 20:04:37
NASH Registers Concerns Over Uncompensated Care Audits