MedPAC has recommended to Congress changes in Medicare payment rates in the coming year.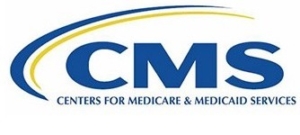 In its annual report to Congress, the Medicare Payment Advisory Commission recommended the following rate changes:
acute-care hospitals – a two percent rate increase and a suggestion that the difference between this two percent increase and the payment increase specified by law be used to increase the rewards hospitals may earn under Medicare's hospital value incentive program.  As a result, the value incentive program would offer a possible 0.8 percent in bonus payments, and with the recommended elimination of the 0.5 percent penalty for which hospitals are at risk, hospitals could average net increases of 3.3 percent.
ambulatory surgical centers – no rate increase and a requirement that such facilities report cost data
physicians – rates updated as already provided for by law
long-term acute-care hospitals – a two percent increase
inpatient rehabilitation facilities – a five percent rate reduction
skilled nursing facilities – no rate increase
dialysis facilities – rates updated as already provided for by law
hospice services – no rate increase and the aggregate hospice cap should be wage-adjusted and reduced 20 percent
home health agencies – a seven percent rate reduction
While MedPAC's recommendations to Congress are not binding on the administration, its work is highly respected and is considered influential in the setting of Medicare rates.
Learn more about MedPAC's recommendations on rates and other aspects of federal Medicare reimbursement policy in the MedPAC document Report to the Congress:  Medicare Payment Policy.
https://safetynetalliance.org/wp-content/uploads/2019/11/cms-11-2019-2.jpg
150
334
Joseph Steinbock
https://safetynetalliance.org/wp-content/uploads/2018/09/nasnh-logo.png
Joseph Steinbock
2020-03-26 11:50:15
2020-03-26 11:50:58
MedPAC Offers 2021 Medicare Rate Recommendations