On Tuesday morning the Department of Health and Human Services announced that it will distribute $10 billion to hospitals located in COVID-19 hotspots that have cared for especially large numbers of COVID-19 patients.  It also will distribute $25 billion in CARES Act Provider Relief Fund money to safety-net providers, including $10 billion specifically for safety-net hospitals.  (Some of the language in this memo is taken directly from HHS's news release.)
Just last week, NASH wrote to HHS Secretary Alex Azar asking him to distribute additional CARES Act payments to private safety-net hospitals.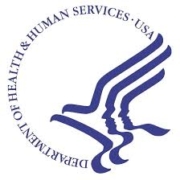 The $10 Billion Distribution to COVID-19 Hotspot Hospitals
On Monday HHS sent messages to all hospitals asking them to update information on their COVID-19 positive-inpatient admissions for the period January 1, 2020, through June 10, 2020.  This information will be used to determine a second round of funding to hospitals in COVID-19 hotspots and is due to HHS through its teletracking portal no later than 9:00 pm (eastern) on Monday, June 15.
The data reporting is similar to what hospitals previously submitted from the start of the pandemic to April 10.  The data to be reported will be cumulative, through June 10.  At this point, HHS has not decided what the threshold will be to receive payments; it will make this decision after it receives the data.
There is one major difference between the next distribution and the previous one:  this time, HHS wants data submitted, and will make distributions based on, individual facilities and not Medicare provider numbers or tax identification numbers.  HHS has updated its Provider Relief Fund web page to reflect today's developments; find that page here.  HHS also has made extensive changes in the Provider Relief Fund's FAQ to reflect the planned distribution of funds to COVID-19 hotspot hospitals; those changes are identified within the FAQ, which you can find here.
The $10 Billion Allocation for Safety-Net Hospitals
HHS will distribute $10 billion in Provider Relief Funds to safety-net hospitals that serve vulnerable patients in recognition of "the incredibly thin margins these hospitals operate on."  This payment is being sent directly to these hospitals via direct deposit.
These payments will be made to hospitals that serve a disproportionate number of Medicaid patients or provide large amounts of uncompensated care.  Qualifying hospitals will have:
A Medicare disproportionate payment percentage of 20.2 percent or greater.
Average uncompensated care of $25,000 per bed or more.  For example, a hospital with 100 beds would need to provide $2.5 million in uncompensated care in a year to meet this requirement.
Profitability of three percent or less, as reported to CMS in its most recently filed cost report.
Recipients will receive a minimum distribution of $5 million and a maximum distribution of $50 million.
If your hospital meets the criteria for safety-net hospital payments you will receive them through direct deposit.  If you wish to receive hotspot payments, however, you must submit relevant data through HHS's teletracking portal; the deadline for data submission is June 15 at 9:00 pm (eastern).
https://safetynetalliance.org/wp-content/uploads/2020/03/corona.jpg
365
389
Joseph Steinbock
https://safetynetalliance.org/wp-content/uploads/2018/09/nasnh-logo.png
Joseph Steinbock
2020-06-10 06:00:21
2020-06-10 09:38:06
New Distributions of Provider Relief Fund Money