In a case that could have nation-wide implications for health care providers, the U.S. Supreme Court will hear an appeal of a lower court decision that ordered the state of Idaho to raise Medicaid payments to providers serving the developmentally disabled because the state's payments were too low.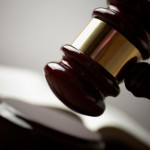 While litigants in some states have used the courts in recent years to seek redress for what they believed were inadequate Medicaid payments, Supreme Court action on that matter could have national implications:  if the court supports the state of Idaho's appeal of the order to raise fees it could limit the use of litigation in the future as a means of increasing payments and improving access to care for the Medicaid population.  If, on the other hand, the court rejects the Idaho appeal, it could potentially open the door to more such litigation, especially in states with Medicaid payments that do not even cover the cost of services providers deliver.
The outcome of this case will be of special interest to private safety-net hospitals.  These hospitals care for especially large numbers of Medicaid patients and many are located in states that pay hospitals poorly for Medicaid services.
To learn more about the Idaho case, similar litigation elsewhere, and the implications of the case about to go before the Supreme Court, see this Kaiser Health News report.
https://safetynetalliance.org/wp-content/uploads/2018/09/nasnh-logo.png
0
0
NASNH Administrator
https://safetynetalliance.org/wp-content/uploads/2018/09/nasnh-logo.png
NASNH Administrator
2015-01-15 06:00:13
2019-01-11 21:16:39
Will High Court Help Pave the Way to Higher Medicaid Payments?