The following is the latest health policy news from the federal government as of 2:15 p.m. on Wednesday, October 6.  Some of the language used below is taken directly from government documents.
Provider Relief Fund:  Reminder That Applications Are Now Being Accepted
The Health Resources and Services Administration (HRSA) has opened its portal for providers to apply for $25.5 billion in health care relief funds, including $8.5 billion in American Rescue Plan resources for providers that serve rural patients covered by Medicare, Medicaid, or the Children's Health Insurance Program and $17 billion for Provider Relief Fund Phase 4 grants for a broad range of providers that have experienced changes in operating revenues and expenses as a result of the COVID-19 emergency.  The application period runs for four weeks.  Providers must submit their completed application by October 26.  Go here for further information.
The White House
Surprise Billing Regulation
The Departments of Health and Human Services, Labor, and Treasury and the Office of Personnel Management have issued an interim final rule with comment period to further implement the No Surprises Act, the law that seeks to protect consumers from surprise medical bills that was passed last December.  This rule is the third in a series implementing the No Surprises Act:  the first two were a rule to help collect data on the air ambulance provider industry and a rule in July on consumer protections against surprise billing.  Collectively, these rules take effect January 1, 2022 and ban surprise billing for emergency services as well as certain non-emergency care provided by out-of-network providers at in-network facilities and limit high out-of-network cost-sharing for emergency and non-emergency services for patients.  This latest rule details a process that will take patients out of the middle of payment disputes, provides a process to settle out-of-network rates between providers and payers, and outlines requirements for health care cost estimates for uninsured or self-pay individuals.  Other consumer protections in the rule include a payment dispute resolution process for uninsured or self-pay individuals.  It also adds protections in an external review process so that individuals with job-based or individual health plans can dispute denied payment for certain claims.  To learn more about the latest rule implementing the No Surprises Act, see the following resources:
Department of Health and Human Services
COVID-19
A new HHS report found that COVID-19 vaccinations may have helped prevent approximately 265,000 COVID-19 infections, 107,000 hospitalizations, and 39,000 deaths among Medicare beneficiaries alone between January and May of 2021.  The study was conducted by researchers with HHS's Office of the Assistant Secretary for Planning and Evaluation.  Learn more from this HHS news release and the HHS report.
HHS's Office for Civil Rights has issued guidance to help the public understand when the Health Insurance Portability and Accountability Act of 1996 (HIPAA) Privacy Rule applies to disclosures and requests for information about whether a person has received a COVID-19 vaccine.  The guidance reminds the public that the HIPAA Privacy Rule does not apply to employers or employment records.  Learn more from the HHS news release announcing the guidance and from the guidance itself.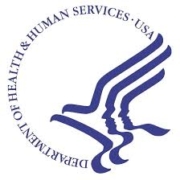 Health Policy News
HHS has rescinded a regulation that required health centers to create and maintain new practices necessary to determine patients' eligibility to receive certain drugs at or below the discounted price paid by the health center or subgrantees plus an administration fee under the section 340B prescription drug discount program.  In particular, the rule affected patient eligibility for insulin products at reduced prices.  Although HHS is withdrawing the rule itself, the executive order the rule was intended to implement remains in effect and, according to language in the recission, "HHS is exploring non-regulatory options to implement the Executive Order."  Learn more from the Federal Register notice rescinding the 2020 rule.
HHS has issued a final rule to revise the Title X family planning program.  The rule restores eligibility for federal family planning funds for organizations that also perform abortions or provide referrals for them, requires family planning facilities to broaden their array of services, and adds health equity considerations to the review of grant requests.  Learn more from HHS's announcement about the new rule and from the rule itself.
HHS has awarded $2.21 billion in Ryan White HIV/AIDS Program funding for cities, counties, states, and local community-based organizations in FY 2021.  The Ryan White HIV/AIDS Program provides care and treatment services to low-income people with HIV and serves approximately 50 percent of all people diagnosed with HIV in the U.S.  Learn more from the HHS announcement, which includes links to several categories of grant recipients.
Centers for Medicare & Medicaid Services
Health Policy News
CMS has updated its information about Medicare and Medicaid opioid prescribing rates based on geography.  Find the updated Medicare data here and the updated Medicaid data here.
CMS is offering web-based training to assist skilled nursing facility providers with coding for data element O0100, part of the Minimum Data Set.  Go here for a description of the training and the on-demand training itself.
Centers for Disease Control and Prevention
COVID-19
Health Policy News
The CDC announced that it has awarded 20 grants under its "Closing the Gap with Social Determinants of Health Accelerator Plans" initiative.  The funding, which was awarded on a competitive basis, is intended to help accelerate actions in state, local, tribal, and territorial jurisdictions that lead to improved chronic disease outcomes among persons experiencing health disparities and inequities.  Learn more about the program and the grant recipients in this CDC announcement.
Food and Drug Administration
The FDA has issued emergency use authorization for the ACON Laboratories Flowflex COVID-19 Home Test, an over-the-counter COVID-19 antigen test.  The agency expects this authorization to double rapid at-home testing capacity in the U.S. over the next several weeks.  By the end of the year the manufacturer plans to produce more than 100 million tests a month, and this number will rise to 200 million a month by February of 2022.  Learn more from this FDA announcement.
The FDA has revised its guidance on the compounding of drugs by hospitals and health systems.  Learn more from the FDA announcement of the revision and from the newly revised guidance.
National Institutes of Health
The NIH has released a study of the impact of the COVID-19 pandemic on Black, American Indian/Alaska Native, and Latino individuals in the United States.  Learn more from this NIH news release, which summarizes the study's findings, and from the Annals of Internal Medicine article "Racial and Ethnic Disparities in Excess Deaths During the COVID-19 Pandemic, March to December 2020."
An NIH analysis has found the risk of COVID-19 breakthrough infections among vaccinated patients with substance use disorders to be low overall but higher than the risk among vaccinated people without substance use disorders.  The study also found that co-occurring health conditions and adverse socioeconomic determinants of health, which are more common in people with substance use disorders, appear to be largely responsible for the increased risk of COVID-19 breakthrough infections.  People with substance use disorders – such as alcohol, cannabis, cocaine, opioid, and tobacco use disorders – also had elevated rates of severe outcomes, including hospitalization and death, following breakthrough infections.  Learn more from this NIH news release and from the article "Increased risk for COVID-19 breakthrough infection in fully vaccinated patients with substance use disorders in the United States between December 2020 and August 2021," published in the journal World Psychiatry.
Through its High-Risk, High-Reward Research program, the NIH has awarded 106 grants "…to support highly innovative and broadly impactful biomedical or behavioral research by exceptionally creative scientists…"  Learn more about the categories in which the grants were awarded and find links to more information about those categories and this year's grant winners in this NIH news release.
Government Accountability Office (GAO)
Stakeholder Events
HRSA – New Provider Relief Fund and Rural Hospital Grants – October 13 and 21
The Health Resources and Services Administration will hold web events on Wednesday, October 13 and Thursday, October 21 for providers interested in pursuing Provider Relief Fund grants and funding for rural hospitals provided through the American Rescue Plan.  The purpose of these events is to provide guidance on how to navigate the application portal for seeking such grants.
CDC – Recommendations for Influenza Prevention and Treatment in Children – October 7
The CDC and experts from the American Academy of Pediatrics will hold a webinar on Thursday, October 7 at 2:00 p.m. (eastern) to discuss strategies that primary care providers and medical subspecialists can use to improve, prevent, and control influenza among children during the upcoming flu season.  Go here to learn more about the webinar and how to participate.
MedPAC – Public Meeting – October 7 and October 8
The Medicare Payment Advisory Commission (MedPAC) will hold its October public meetings on  Thursday, October 7 and Friday, October 8.  The meetings will be held virtually.  Go here to find the agenda for the two days of meetings and information about how to join those meetings.
FDA – Workshop Addressing Response to the Opioid Crisis – October 13 and October 14
The FDA will hold a workshop titled "Reconsidering Mandatory Opioid Prescriber Education Through a Risk Evaluation and Mitigation Strategy (REMS)" to give stakeholders an opportunity to provide input on aspects of the current opioid crisis that could be mitigated in a measurable way by requiring mandatory prescriber education as part of a REMS effort.  The public workshop will be held on October 13 and October 14.  For information about participating in the workshop or submitting comments or materials, see this Federal Register notice.
https://safetynetalliance.org/wp-content/uploads/2018/09/books.jpg
300
425
Joseph Steinbock
https://safetynetalliance.org/wp-content/uploads/2018/09/nasnh-logo.png
Joseph Steinbock
2021-10-06 07:22:41
2021-10-06 19:22:08
Federal Health Policy Update for Wednesday, October 6