The following is the latest health policy news from the federal government as of 3:30 p.m. on Tuesday, June 15.  Some of the language used below is taken directly from government documents.
NASH Advocacy
Reduced hospital admissions as a result of people deferring needed medical care during the pandemic could jeopardize safety-net hospitals' continued eligibility for the section 340B prescription drug program.  Two bills currently in Congress, H.R. 3203 and S. 773, would protect safety-net hospitals and others from this one-year anomaly and NASH has written to members of Congress asking them to co-sponsor and support those bills.  See NASH's letter to members of Congress.
Provider Relief Fund
Late last week HHS announced that it has increased the amount of time providers will have to report information and extended key deadlines for expending Provider Relief Fund payments for recipients that received payments after June 30, 2020.  The revised reporting requirements will be applicable to providers that received one or more payments exceeding, in the aggregate, $10,000 during a single payment-received period from the Provider Relief Fund General Distributions, Targeted Distributions, and/or Skilled Nursing Facility and Nursing Home Infection Control Distributions.  For additional information, see the following resources:
HHS also has updated its Provider Relief Fund FAQ to reflect those changes.  The changes in the FAQ, which address how much time fund recipients have to spend their grants, how they must report on their spending, how audits will be conducted, and how certain data elements in the reporting requirements are defined, can be found within the document on pages 8, 14, 16, 22-25, and 40.  HHS also has updated the FAQ section of the Provider Relief Fund web site and the reporting requirements and auditing section of that site to reflect these changes.
Department of Health and Human Services
COVID-19
HHS announced that it has provided $424.7 million in funding from the American Rescue Plan to more than 4200 Rural Health Clinics (RHCs) for COVID-19 testing and mitigation.  Later this summer HHS will issue up to $35.3 million in additional funding to RHCs that meet eligibility requirements.  Funding is based on how many certified clinic sites RHCs operate and is $100,000 for each clinic site.  RHCs will use the money to maintain and increase COVID-19 testing, expand access to testing for rural residents, and broaden efforts to mitigate the spread of the virus in ways tailored to local communities.  See HHS's announcement about the funding.
HHS's Office of the Secretary for Preparedness and Response has published a document titled "Innovations in COVID-19 Patient Surge Management" that offers brief case studies on how four different jurisdictions handled major increases in COVID-19 cases.
Health Policy News
HHS's Office of the Secretary for Preparedness and Response has published a new table-top exercise toolkit to help emergency planners create an interactive, discussion-based exercise focusing on the effects on health care coalitions and health care facilities of large numbers of patients seeking care following exposure to an infectious agent.  Find the toolkit here.
Centers for Disease Control and Prevention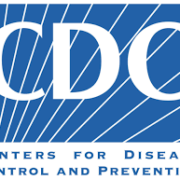 COVID-19
Food and Drug Administration
The FDA announced that it has authorized the use of a limited supply of Johnson & Johnson COVID-19 vaccine manufactured at a plant that is not yet an authorized manufacturing facility.  At the same time, it concluded that some vaccine materials manufactured in that same plant may not be used for COVID-19 vaccines.  In addition, the FDA has extended the expiration date for the refrigerated Johnson & Johnson vaccine after reviewing information submitted by the company.  Learn more from this FDA news release.
In a new episode of the FDA Office of Minority Health and Health Equity Forum Podcast, Rear Admiral Richardae Araojo discusses FDA's emergency use authorization process with Rear Admiral Denise Hinton, the FDA's chief scientist.  Go here for a transcript of the discussion and to find a link to the podcast itself.
National Institutes of Health
The NIH reports that results from a Phase 3 clinical trial show that the Novavax investigational vaccine demonstrated 90.4 percent efficacy in preventing symptomatic COVID-19 disease.  The vaccine showed 100 percent protection against moderate and severe disease.  In people at high risk of developing complications from COVID-19 the vaccine showed 91 percent efficacy in preventing symptomatic COVID-19 disease.  Learn more from the NIH news release.
The NIH announced that a new antibody testing study examining samples originally collected through its "All of Us" research program found evidence of COVID-19 infections in five states earlier than had initially been reported.  The results expand on findings from a CDC study that suggested that SARS-CoV-2, the virus that causes COVID-19, was present in the U.S. as far back as December of 2019.  See the NIH news release here.
Medicare Payment Advisory Commission (MedPAC)
MedPAC has released its annual report to Congress.  The report includes:
Mandatory reports that evaluate the skilled nursing facility value-based purchasing program; assess the impact of recent changes in Medicare's clinical laboratory fee schedule payment rates; and examine the relationship between clinician services and other Medicare services.
Reports requested by Congress on private equity and Medicare and Medicare beneficiaries' access to care in rural areas (an interim report).
Additional reports on rebalancing Medicare Advantage benchmark policy; streamlining CMS's portfolio of alternative payment models; revising Medicare's indirect medical education payments to better reflect teaching hospitals' costs; Medicare vaccine coverage and payment; and improving Medicare's policies for separately payable drugs in the hospital outpatient prospective payment system.
Learn more from MedPAC's announcement about its June report and find the report itself here.
Medicaid and CHIP Payment and Access Commission (MACPAC)
MACPAC has sent its annual report to Congress.  The report addresses high-cost specialty drugs in the Medicaid program; access to mental health services for those enrolled in Medicaid and the State Children's Health Insurance Program (CHIP); integration of physical and behavioral health care through electronic health records; Medicaid's non-emergency transportation benefit; and state strategies for integrating care for people who are dually eligible for Medicaid and Medicare.  See MACPAC's announcement about its report here and find the report itself here.
National Association of Medicaid Directors
The National Association of Medicaid Directors has published "Medicaid Forward," which it describes as identifying "…opportunities for action to address immediate and long-term challenges for children's health emerging from the COVID crisis across communities.  The report is amplified by real-world examples of states that have implemented the strategies outlined in the framework."
Government Accountability Office
The Medicare Access and CHIP Reauthorization Act of 2015 established the Physician-Focused Payment Model Technical Advisory Committee to provide comments and recommendations to HHSSHH on physician payment models and gave the Comptroller General responsibility for appointing its members.  GAO is now accepting nominations of individuals to serve on this committee.  Letters of nomination and resumes should be submitted no later than July 16.  Learn more from this notice published in the Federal Register.
Stakeholder Events
Wednesday, June 16 – FDA
Virtual Town Hall Series – Coronavirus (COVID-19) Test Development and Validation
Wednesday, June 16 at 12:15 pm ET  Click here for connection information
The FDA will host a virtual town hall for COVID-19 test developers.  The purpose of this town hall is to help answer technical questions about the development and validation of tests for COVID-19.
Wednesday and Thursday, June 16 and June 17 – FEMA
COVID-19 Pandemic Operational Guidance Webinars
Wednesday, June 16 at 7:00 at 8:00 pm ET  Click here for connection information
FEMA is offering a series of webinars throughout the month of June to further educate people on its pandemic operational guidance.  The webinar will cover information included in COVID-19 Pandemic Operational Guidance: All Hazards Incident Response and Recovery, a document aimed at helping emergency managers plan for disaster response and recovery while adhering to public health guidelines to prevent the spread of COVID-19.  This is webinar is also being offered on Thursday, June 17 at 1:00 – 2:00 PM.
Thursday, June 17 – U.S. Health Sector Cybersecurity Coordination Center (HC3)
HC3 Cybersecurity Threat Briefing on Threat Hunting
Thursday, June 17 at 1:00 pm ET  Click here to learn more
HHS's HC3 program invites stakeholders to join its second cybersecurity threat briefings in June; the topic will be "Threat Hunting."  This initiative will provide actionable information on health sector cybersecurity threats and mitigations.  HC3 analysts will present relevant cybersecurity topics, engage in discussions with participants on current threats, and highlight best practices and mitigation tactics.
Thursday, June 17 – CDC
Evaluating and Caring for Patients with Post-COVID Conditions
Thursday, June 17 at 2:00 – 3:00 pm ET  Click here to learn more
During this CDC Clinician Outreach and Communication Activity (COCA) Call, clinicians will learn about the CDC's new interim guidance that provides a framework for health care providers in their initial assessment, evaluation, management, and follow-up of persons with possible post-COVID conditions. Post-COVID conditions refer to the wide range of physical and mental health consequences experienced by some patients that are present four or more weeks after COVID-19 infection, including by patients who had initial mild or asymptomatic acute infection.
Friday, June 18 – Office of the National Coordinator for Health Information Technology (ONC)
ONC Workshop: Advancing Social Determinants of Health Data Use and Interoperability for Achieving Health Equity
Friday, June 18 at 10:00 am – 4:30 pm ET  Click here to learn more
This workshop will explore existing and emerging data standards, tools, approaches, policies, models, and interventions for advancing the use and interoperability of non-clinical health data for individual and community health improvement.  It will enable varying perspectives of health policy-makers and health improvement implementers to highlight inventive solutions, share challenges, and review ideas on data modernization to advance health equity.  The workshop offers introductory content as well as deep exploration of key topics as part of social determinants of health IT data use and interoperability, including facilitated, expert stakeholder engagement.
Tuesday, June 22 – FDA
FDA Drug Topics: Overview of Risk Evaluation and Mitigation Strategies (REMS) for Health Care Providers
Tuesday, June 22 at 1:00 – 2:15 pm ET  Click here to learn more
This webinar will provide an overview of REMS and discuss how REMS safety requirements affect prescribers, dispensers, and patients.  Participants should gain an understanding of the REMS authorities, how REMS are implemented, and the entities that provide oversite and support.  REMS is a drug safety program that the FDA can require for certain medications with serious safety concerns to help ensure that the benefits of the medication outweigh its risks.
Wednesday, Thursday, and Friday, July 7, July 8, and July 9 – CMS
CMS – Revisions to the Healthcare Common Procedure Coding System (HCPCS) Code Set
CMS will hold virtual meetings on July 7, 8, and 9, to discuss its preliminary coding recommendations for revisions of the HCPCS Level II code set.  For information about times, registration, submission of materials, signing up to speak, and submitting comments, click here.
CMS – Coronavirus (COVID-19) Stakeholder Calls 
HHS's "We Can Do This" campaign is a national initiative to build confidence in COVID-19 vaccines and get more people vaccinated.  This campaign offers tailored resources and toolkits for stakeholders to use to provide COVID-19 vaccine information to at-risk populations.  CMS is partnering with the campaign to offer several webinars to walk through each toolkit and its resources and train community organizations, local voices, and trusted leaders to use the campaign tools for vaccine outreach efforts to diverse communities.
Webinar dates and registration links are below:
Thursday, June 17 1:00-1:30 pm ET: Rural Toolkit – Register here
Tuesday, June 22, 1:00-1:30 pm ET: Spanish Language Toolkits – Registration TBD*
Thursday June 24, 1:00-1:30 pm ET: Healthcare workers Toolkit – Registration TBD
Tuesday, June 29, 1:00-1:30 pm ET: Faith-Based Toolkits – Registration TBD
Thursday, July 1, 1:00-2:00 pm ET: Toolkits for Racial and Ethnic Minority Communities – Registration TBD
Thursday, July 8, 1:00-1:30 pm ET: Older Adults Toolkit – Registration TBD
Go here for registration information for the remaining dates.
https://safetynetalliance.org/wp-content/uploads/2020/04/cdc.png
193
262
Joseph Steinbock
https://safetynetalliance.org/wp-content/uploads/2018/09/nasnh-logo.png
Joseph Steinbock
2021-06-15 17:28:54
2021-06-15 17:28:54
Federal Health Policy Update for Tuesday, June 15