States that expanded their Medicaid programs under the Affordable Care Act have experienced fewer hospital admissions, shorter lengths of stays in the hospital, and lower hospital costs, according to a new Health Affairs study.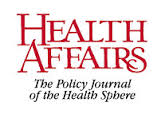 Specifically, they experienced:
a 3.1 percent decline in inpatient days
a 3.5 percent decrease in discharges for conditions considered "ambulatory care-sensitive," such as diabetes, chronic respiratory problems, and pneumonia
a reduction of nearly three percent in hospital costs.
NASH has long supported Medicaid expansion, which has enabled private safety-net hospitals to serve their communities more effectively.
Learn more about how Medicaid expansion has improved the health of the population in states that expanded their Medicaid programs in the Health Affairs study "Medicaid Expansion Associated With Reductions in Preventable Hospitalizations."
https://safetynetalliance.org/wp-content/uploads/2013/07/health-affairs.jpg
118
161
Joseph Steinbock
https://safetynetalliance.org/wp-content/uploads/2018/09/nasnh-logo.png
Joseph Steinbock
2019-11-07 06:00:11
2019-11-07 11:56:20
Medicaid Expansion Brings Improvements to Expansion States