NASH has expressed support for several new federal proposals on hospital uncompensated care data reporting and conveyed its opposition to other proposed changes in federal data collection requirements in a new letter to the Centers for Medicare & Medicaid Services.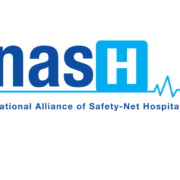 In response to changes CMS has proposed in the uncompensated care data hospitals must submit to the federal government, NASH expressed:
Support for CMS's proposal to clarify aspects of how hospitals must report data on the uncompensated care they provide on the Medicare cost report's S-10 form.
Expressed concern that some of the new data reporting requirements violate current HIPAA requirements.
Asked CMS to defer reporting on the rates hospitals negotiate with Medicare Advantage plans until after the end of the COVID-19 public health emergency.
NASH is especially interested in proposed changes in uncompensated care data reporting on the S-10 form because that form is used in the calculation of private safety-net hospitals' Medicare disproportionate share payments (Medicare DSH).  Those Medicare DSH payments are a vital tool in helping these hospitals serve the low-income and uninsured residents of the communities in which they are located.
Learn more about NASH's response to CMS's proposed new information collection activities in this NASH letter to CMS.
https://safetynetalliance.org/wp-content/uploads/2020/05/NASH-Logo-RGB_Square.png
546
623
Joseph Steinbock
https://safetynetalliance.org/wp-content/uploads/2018/09/nasnh-logo.png
Joseph Steinbock
2021-01-13 06:00:40
2021-01-12 09:41:43
NASH Comments on Proposed Changes in S-10 Uncompensated Care Reporting