President Biden has ordered a review of the federal public charge rule.
The controversial rule, which would limit immigration to the U.S. for people who might at some point become dependent on public aid programs, has been the subject of litigation since it was proposed in 2019.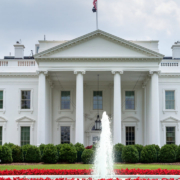 The White House executive order directs
…the Secretary of State, the Attorney General, the Secretary of Homeland Security, and the heads of other relevant agencies, as appropriate…[to] review all agency actions related to implementation of the public charge ground of inadmissibility…
The officials were ordered to report their findings to the president within 60 days.
The public charge rule authorizes the U.S. Citizenship and Immigration Services to deny a green card to any immigrant who receives certain public benefits – such as food stamps, public housing vouchers, welfare, or Medicaid – for more than 12 months within any three-year period.  The expressed purpose of the rule is to deny green cards to individuals who may become dependent on publicly funded services – a so-called "public charge."
Health care advocates feared the rule would discourage some immigrants to whom the rule does not even apply from seeking to participate in certain public aid programs and even encourage some to whom the rule does not apply to disenroll from the public aid programs, such as Medicaid, in which they are already legally enrolled.
NASH has expressed its opposition to the public charge rule on a number of occasions, including in this position statement.
Implementation of the rule, which was proposed in 2019 and took effect in September of last year, was delayed in November by a federal court.
Learn more about the administration's latest action in this presidential executive order.
https://safetynetalliance.org/wp-content/uploads/2020/03/white-house.jpg
720
1920
Joseph Steinbock
https://safetynetalliance.org/wp-content/uploads/2018/09/nasnh-logo.png
Joseph Steinbock
2021-02-05 06:00:10
2021-02-04 16:08:54
Administration to Review Public Charge Rule