In mid-December, Senator Marco Rubio (R-FL) introduced the State Accountability, Flexibility, and Equity (SAFE) for Hospitals Act, which seeks to restructure the federal Medicaid disproportionate share hospital payment program (Medicaid DSH).  Hospitals that care for especially large numbers of Medicaid, low-income, and uninsured patients often receive supplemental payments, called Medicaid DSH payments, from their state government to help underwrite costs associated with such patients for which they are not reimbursed.  Medicaid DSH payments are funded in part by the federal government and in part by the individual states.
As part of his introduction of his bill, Senator Rubio contacted many stakeholder groups and invited them to review and comment upon his proposal.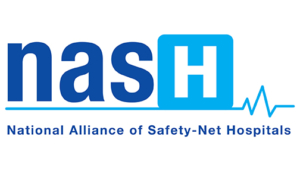 Among the groups contacted was the National Alliance of Safety-Net Hospitals, and last week, NASH wrote to Senator Rubio to convey its views.
Instead of addressing specific aspects of the proposal, NASH offered three principles it believes should guide any effort to modify the Medicaid DSH program.  Those principles are:
Delay the scheduled Medicaid DSH cuts. (Significant reductions of Medicaid DSH allotments to states, mandated by the Affordable Care Act but delayed three times by Congress, are scheduled to take effect in FY 2020.)
Any changes in Medicaid DSH must reflect the role Medicaid DSH plays in state Medicaid programs.
Any changes in Medicaid DSH must preserve states' flexibility to use Medicaid DSH resources in the manner they believe best serves their individual Medicaid programs.
Learn more about the SAFE Hospitals Act from Senator Rubio's news release outlining the proposal and learn about NASH's response to his request for stakeholder input from the letter NASH sent to Senator Rubio last week.
https://safetynetalliance.org/wp-content/uploads/2018/09/logo-e1547587110939.jpg
143
250
Joseph Steinbock
https://safetynetalliance.org/wp-content/uploads/2018/09/nasnh-logo.png
Joseph Steinbock
2019-01-29 06:00:27
2019-01-25 22:24:12
NASH Comments on Proposed Medicaid DSH Revamp