The following is the latest COVID-19 information from the federal government as of 2:45 p.m. on Friday, January 15.  We also present a summary of selected aspects of the "American Rescue Plan" that President-elect Biden presented on Thursday night and an introduction to the newest members of his COVID-19 response team.
Provider Relief Fund
HHS has amended the reporting timeline for the Provider Relief Fund in response to passage of the Coronavirus Response and Relief Supplemental Appropriations Act.  Starting today, recipients may begin registering for gateway access to the reporting portal where they ultimately will submit their information in compliance with new reporting requirements HHS is issuing.  There is no deadline for registering.  While reporting was supposed to begin today, it has been delayed and will begin at a later date to be announced.  See HHS's news release explaining its revisions.
HHS has updated its Provider Relief Fund web page to reflect these changes.
The reporting requirements and auditing page has been updated to list the types of providers to which the new reporting requirements do not apply.  Find that information here.
That page also announces the opening of the new reporting portal and directs readers to that new Provider Relief Fund Reporting Portal.
HHS also has updated its Provider Relief Fund FAQ with two modified questions:  one, on pages 26-27, shares new timelines for providers to report on their use of their Provider Relief Fund grants; and the other, on page 36, addresses what providers should do if they expected Phase 2 payments but did not receive them.  Provider Relief Fund recipients should review these notices carefully.
Department of Health and Human Services
CMS COVID-19 Stakeholder Calls
CMS hosts recurring stakeholder engagement sessions to share information about the agency's response to COVID-19.  These sessions are open to members of the health care community and are intended to provide updates, share best practices among peers, and offer participants an opportunity to ask questions of CMS and other subject matter experts.
CMS COVID-19 Office Hours Calls
Tuesday, February 2  at 5:00 – 6:00 PM (eastern)
Toll Free Attendee Dial In:  833-614-0820; Access Passcode:  4956655
Audio Webcast link:  go here
Tuesday, February 23 at 5:00 – 6:00 PM (eastern)
Toll Free Attendee Dial In:  833-614-0820; Access Passcode:  2528725
Audio Webcast link:  go here
Tuesday, March 16 at 5:00 – 6:00 PM (eastern)
Toll Free Attendee Dial In:  833-614-0820; Access Passcode:  4177586
Audio Webcast link:  go here
Tuesday, April 6 at 5:00 – 6:00 PM (eastern)
Toll Free Attendee Dial In:  833-614-0820; Access Passcode:  2769397
Audio Webcast link:  go here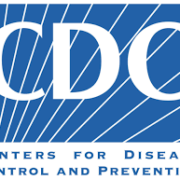 Centers for Disease Control and Prevention
Food and Drug Administration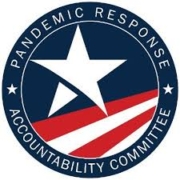 Pandemic Response Accountability Committee
The Pandemic Response Accountability Committee (PRAC), which consists of the inspectors general of federal departments and agencies, was established by the CARES Act to promote transparency and support independent oversight of the funds provided by the CARES Act and other related emergency spending bills.  Its PRAC Health Care Subgroup, which consists of the inspectors general that oversee federal agencies providing or reimbursing for health care services, has released the report "Federal COVID-19 Testing Report: Data Insights from Six Federal Health Care Programs," examines COVID-19 testing efforts for six federal health care programs during the first seven months following the declaration of the COVID-19 public health emergency.  Read the news release about the report and go here to see the report itself.
The President-Elect's "American Rescue Plan"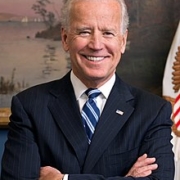 On Thursday night President-elect Biden unveiled part of his COVID-19/economic stimulus proposal, his "American Rescue Plan" (economic recovery components will be released in the coming weeks).  The key components released last night are:
$160 billion to mount a national vaccination program, including expanding FMAP to 100 percent for the administration of vaccines
$400 billion to safely reopen schools and provide paid leave for workers to contain COVID-19
add 100,000 public health workers
expand funding to Community Health Centers (FQHCs) and tribal health services
deploy strike teams to long-term-care facilities
$30 billion to procure supplies and protective gear and provide 100 percent federal reimbursement to states and local governments for critical emergency response resources
$10 billion for expanding domestic manufacturing for pandemic supplies
expand health coverage:  extend COBRA and reduce health insurance premiums
funding for OSHA protections for vulnerable workers
support the international health and humanitarian response to COVID-19
require employers to provide emergency paid sick leave and family medical leave and extend the refundable tax credit for employers with fewer than 500 employees for 100 percent of the cost of this leave
send $1,400 per-person checks to households across America
extend unemployment insurance benefits
extend the eviction and foreclosure moratorium until September 30, 2021
expand housing and nutrition assistance
increase the minimum wage to $15 an hour, enhance unemployment insurance, and expand support for child care
$50 billion for small businesses relief programs
protect jobs of essential workers
modernize federal information technology to protect against cyberattacks
There is no legislative language for this proposal at this time.
Go here for a more detailed summary of the proposal.
The Biden-Harris Administration's COVID Response Team
The following is a list of individuals recently named to President-elect Biden's health care team:
David Kessler, chief science officer of COVID Response.  Dr. Kessler, who serves as a co-chair of the COVID-19 Task Force for President-elect Joe Biden, was the commissioner of the Food and Drug Administration from 1990 to 1997 under presidents George H. W. Bush and Bill Clinton.
Rosa Po, COVID response team deputy chief of staff.  Ms. Po serves as an advisor for domestic/ economic agency review on the Biden-Harris transition and served on the platform team on the Biden-Harris campaign.  Previously she served as deputy chief of staff and senior counsel to Senator Amy Klobuchar and as Senator Klobuchar's policy director and senior advisor during her presidential campaign.
Andy Slavitt, senior advisor to the COVID response coordinator.  Mr. Slavitt served as the acting administrator of the Centers for Medicare & Medicaid Services under President Obama.  Prior to that he helped lead the successful turnaround of the healthcare.gov web site.
Vidur Sharma, policy advisor for testing.  Mr.Sharma served in the Obama-Biden administration as a health policy advisor on the Domestic Policy Council.  In this role he supported the implementation of the Affordable Care Act, aligned federal departments and agencies, and collaborated with community stakeholders to further the administration's health policy agenda.
Ben Wakana, deputy director of strategic communications and engagement.Mr. Wakana serves as the COVID-19 and health care outreach lead on the Biden-Harris transition.  Prior to joining the transition he was executive director of Patients For Affordable Drugs, a nationwide non-profit focused on lowering prescription drug prices.
Dr. B. Cameron Webb, senior policy advisor for COVID-19 equity.Dr.Cameron Webb currently serves as assistant professor of medicine and public health sciences and as director of health policy and equity at the University of Virginia School of Medicine.  A general internist, Dr. Webb has worked clinically in the university's COVID-19 unit since the beginning of the pandemic.
Amy Chang, policy advisor.  Amy Chang is a member of the Biden-Harris transition's COVID-19 team.  She previously worked in the Obama-Biden administration as a special assistant in the Office of the Secretary at the U.S. Department of Health and Human Services.
https://safetynetalliance.org/wp-content/uploads/2020/04/mask.png
94
165
Joseph Steinbock
https://safetynetalliance.org/wp-content/uploads/2018/09/nasnh-logo.png
Joseph Steinbock
2021-01-18 06:00:11
2021-01-17 16:45:27
Coronavirus Update for Friday, January 15