Safety-net hospitals could lose some or all of their CARES Act Provider Relief Fund grant money and the National Alliance of Safety-Net Hospitals is asking members of Congress to intervene to prevent it.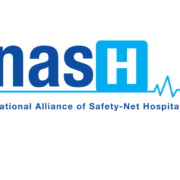 At issue are financial reporting requirements that at first directed hospitals to estimate their anticipated revenue losses and extra expenses associated with the COVID-19 pandemic in one way and then shifted to a new approach.  The first grant distribution was based on the original reporting requirements, and now, hospitals fear that the change in reporting requirements could leave them vulnerable to a demand that they return some, much, or all of that grant money.
The Department of Health and Human Services announced one set of reporting requirement in June and then proposed modifying them in September.  In response to widespread expressions of concern, including from NASH, HHS revised those proposed changes – but not enough, according to many stakeholders, leaving them concerned that HHS would ask them to return some of their grant money.  Now, NASH is asking the same members of Congress who asked HHS to reconsider the reporting requirements to do so again.
See NASH's letter members of Congress asking them to sign onto a bipartisan letter asking HHS to revise its reporting requirements once again.  Go here to see the letter members of Congress are being asked to sign.