At least for now.
The controversial Medicaid Fiscal Accountability Regulation, slated for implementation this fall over the objections of many health care stakeholders, will not move forward at this time.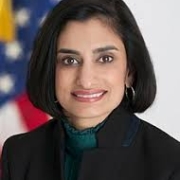 In a tweet earlier this week, Centers for Medicare & Medicaid Services Administrator Seema Verma wrote that
We've listened closely to concerns that have been raised by our state and provider partners about potential unintended consequences of the proposed rule, which require further study.  Therefore, CMS is withdrawing the rule from the regulatory agenda.
If implemented, opponents maintained, the regulation would have:
Deprived states of important, established policy-making prerogatives.
Created major new administrative burdens for state governments and hospitals.
Inappropriately regulated financing of the state share of Medicaid spending.
Introduced new, unspecified standards for state Medicaid programs.
While CMS maintained that MFAR would have enhanced the transparency of state Medicaid programs, the rule's opponents maintained that it could lead to a major reduction of resources for serving the Medicaid population.
NASH was among those opponents, arguing that the regulation could have hurt private safety-net hospitals and others that serve low-income communities by inappropriately regulating how states can finance their Medicaid programs.  CMS proposed the rule last November and  submitted formal comments expressing its opposition in January and endorsed legislation to prohibit the rule's implementation in July.
It is worth noting that in "withdrawing the rule from the regulatory agenda," Verma did not preclude the possibility of reintroducing MFAR at some point in the future.
Learn more from article "Trump administration backing off Medicaid rule that states warned would lead to cuts" in the online publication The Hill.
https://safetynetalliance.org/wp-content/uploads/2019/03/verma-latest.jpg
265
190
Joseph Steinbock
https://safetynetalliance.org/wp-content/uploads/2018/09/nasnh-logo.png
Joseph Steinbock
2020-09-16 13:00:27
2020-09-15 17:14:28
MFAR is Dead