The following is the latest health policy news from the federal government as of 2:15 p.m. on Monday, June 21.  Some of the language used below is taken directly from government documents.
Supreme Court Decision in Affordable Care Act Challenge
White House
Department of Health and Human Services
COVID-19
Health Policy News
Centers for Medicare & Medicaid Services
COVID-19
Health Policy News
Centers for Disease Control and Prevention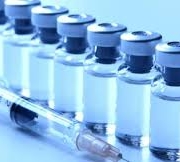 COVID-19
Food and Drug Administration
Stakeholder Events
Tuesday, June 22 – FDA
FDA Drug Topics: Overview of Risk Evaluation and Mitigation Strategies (REMS) for Health Care Providers
Tuesday, June 22 at 1:00 – 2:15 pm ET  Click here to learn more
This webinar will provide an overview of REMS and discuss how REMS safety requirements affect prescribers, dispensers, and patients.  Participants should gain an understanding of the REMS authorities, how REMS are implemented, and the entities that provide oversite and support.  REMS is a drug safety program that the FDA can require for certain medications with serious safety concerns to help ensure that the benefits of the medication outweigh its risks.
Wednesday, Thursday, and Friday, July 7, July 8, and July 9 – CMS
CMS – Revisions to the Healthcare Common Procedure Coding System (HCPCS) Code Set
CMS will hold virtual meetings on July 7, 8, and 9, to discuss its preliminary coding recommendations for revisions of the HCPCS Level II code set.  For information about times, registration, submission of materials, signing up to speak, and submitting comments, click here.
CMS – Coronavirus (COVID-19) Stakeholder Calls 
HHS's "We Can Do This" campaign is a national initiative to build confidence in COVID-19 vaccines and get more people vaccinated.  This campaign offers tailored resources and toolkits for stakeholders to use to provide COVID-19 vaccine information to at-risk populations.  CMS is partnering with the campaign to offer several webinars to walk through each toolkit and its resources and train community organizations, local voices, and trusted leaders to use the campaign tools for vaccine outreach efforts to diverse communities.  Webinar dates and registration links are below:
https://safetynetalliance.org/wp-content/uploads/2020/12/vaccine2.jpeg
162
310
Joseph Steinbock
https://safetynetalliance.org/wp-content/uploads/2018/09/nasnh-logo.png
Joseph Steinbock
2021-06-21 21:29:50
2021-06-21 21:29:50
Federal Health Policy Update for Monday, June 21