The Centers for Medicare & Medicaid Services did not have the authority to implement the site-neutral payment system for Medicare-covered outpatient services that it introduced last year, a federal court has concluded.
According to the court, CMS exceeded its authority because it
…was not authorized to ignore the statutory process for setting payment rates in the Outpatient Prospective Payment System and to lower payment rates only for certain services provided by certain providers.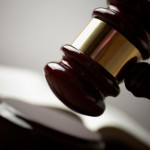 In general, hospitals oppose the movement toward site-neutral payments and independent physician groups support it.
The court did not order CMS to reimburse affected physician practices for lost revenue.  Instead, it directed CMS to develop an appropriate remedy.
CMS is likely to appeal the ruling.
Meanwhile, CMS has proposed continuing its phase-in of the site-neutral payment policy in its proposed 2020 outpatient prospective payment system regulation that will take effect on January 1, 2020.  It is not clear how or if – the court ruling might affect CMS's decision to move ahead with this proposal.
NASH opposed the 2019 change in a formal regulatory comment letter to CMS last year (see pages 2 and 3) on behalf of private safety-net hospitals and next week will submit another comment letter expressing the same view about year two of the proposed changes in Medicare outpatient payment policy.
Learn more about the case, the court decision, and what might happen next in the Healthcare Dive article "Hospitals score victory as judge tosses CMS site neutral rule."
https://safetynetalliance.org/wp-content/uploads/2011/06/iStock_000011180219XSmall.jpg
282
425
Joseph Steinbock
https://safetynetalliance.org/wp-content/uploads/2018/09/nasnh-logo.png
Joseph Steinbock
2019-09-19 06:00:26
2019-09-19 19:45:40
Court Halts Medicare Site-Neutral Payment Changes