The National Alliance of Safety-Net Hospitals has submitted extensive comments to the Centers for Medicare & Medicaid Services about its proposed changes in the Medicare outpatient prospective payment system for 2020.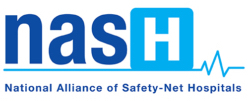 In its letter to CMS, NASH focuses on four issues:
CMS's price transparency proposal
Reimbursement for 340B-covered prescription drugs
Medicare site-neutral payment policy
Proposed updates of the inpatient-only list of medical procedures
Today this blog features NASH's comments about proposed changes in Medicare's site-neutral payment policy for outpatient services.  On Wednesday we presented NASH's views on CNN's price transparency proposal and yesterday we presented NASH's views on reimbursement for 340B-covered prescription drugs.  On Monday we will present NASH's perspective on CMS's proposal to permit Medicare to pay for certain medical services on an outpatient basis rather than limiting them to being performed only on patients admitted to a hospital.
See the complete NASH letter to CMS here.
Site-Neutral Payment Policy
In the proposed regulation, CMS calls for completing its two-year phase-in for paying for off-campus clinic visits at the same rates as the physician fee schedule even if those clinics are grandfathered.  As a result, clinic visits to grandfathered, off-campus outpatient departments would be reimbursed at the site-neutral rate of 40 percent of the outpatient fee.
NASH continues to oppose the implementation of site-neutral payment policy for Medicare-covered outpatient services.  Implementation of this policy is based on authority granted to the Secretary under §1833t)(2)(F) to "develop a method for controlling unnecessary increases in the volume of covered OPD services."  NASH disagrees with the idea that reducing reimbursement for clinic visits is an appropriate method for controlling unnecessary increases in the volume of covered outpatient services.  First, and most fundamentally, there has been no credible finding that Medicare is experiencing "…unnecessary increases in the volume of covered outpatient services."  Increased volume?  Yes.  Unnecessary increases?  There is no evidence that this increase is unnecessary.  In fact, the federal government for years now has pursued policies that seek to reduce hospital inpatient utilization and encourage the delivery of more care on an outpatient basis.  If anything, increased outpatient utilization should be viewed as a sign that this effort has succeeded and should be further encouraged, not discouraged and suddenly viewed as "unnecessary" and punished.
Second, although similar outpatient services can be safely provided in more than one setting, CMS's conclusion that providing care in the more expensive setting is unnecessary presumes that patients who require these services have access to both types of settings.  In reality, they often do not:  many private safety-net hospitals that operate off-campus, provider-based departments do so because they are addressing a need in their communities.  Rather than increasing the volume of unnecessary services, the payment differential enables safety-net hospitals to create access to necessary services in communities where these services would otherwise be unavailable in any setting.  NASH asks CMS to stop this misguided drive to "throw out the baby with the bath water" by continuing to cut reimbursement for necessary outpatient department services just because there may be circumstances in which alternative settings might be available.  The proposed regulation continues to take the site-neutral payment policy too far, and in so doing it ultimately could jeopardize access to vital forms of care for the residents of many low-income communities served by private safety-net hospitals.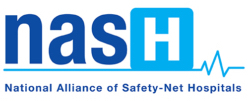 This continued practice of reducing payments even to exempted hospital-based, off-campus facilities is harmful:  harmful to those medical practices, harmful to the hospitals that own and operate those practices, and most of all harmful in the long run to many of the patients these practices serve.  NASH continues to object to Medicare reimbursing non-excepted, provider-based physician practices at physician fee schedule rates.  These rates fail to reflect the hospital-related costs associated with such practices – costs such as maintaining emergency departments, operating laboratories, offering comprehensive radiology services, complying with regulatory requirements not imposed on independent physician practices, and much more.  These are valid costs that benefit entire communities, and further reducing these payments, as proposed in this regulation, would jeopardize major parts of the health care infrastructure that every community truly needs.
Finally, last week a federal court ruled that CMS's implementation of its site-neutral payment policy for Medicare-covered outpatient services exceeded the agency's authority.  NASH understands that CMS may appeal this ruling, as is certainly its right, but we suggest that continued implementation of the policy be suspended until this matter is adjudicated.
See the complete NASH letter to CMS here.