Federal officials continue to cast a wary eye on a program that gives discounts on prescription drugs to hospitals that care for large numbers of low-income patients.
The federal 340B Prescription Drug Program requires drug manufacturers to give discounts to eligible providers for the prescriptions they provide patients on an outpatient basis; the hospitals then provide their low-income patients with their prescriptions at a discount or free of charge.  The program has grown a great deal in recent years and now, critics argue that some hospitals that currently receive the discounts should not qualify for them and others are not reinvesting the savings the program generates in care for low-income patients.
Hospitals, meanwhile, note that program savings enable them to fund clinics and otherwise unaffordable programs and services and help them absorb the cost of uncompensated care.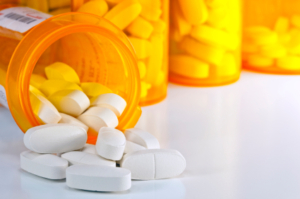 The controversy has drawn congressional interest, and the federal agency that administers the program, the Health Resources and Services Administration, was expected to produce new guidelines governing eligibility and the use of prescription drug discounts.  Those guidelines have been delayed in the wake of a federal court ruling involving orphan drug sales that has called into question the agency's regulation-issuing authority.
Most private safety-net hospitals participate in the program.
Learn more about the 340B Prescription Drug Program, its growth in recent years, the concerns raised about it amid that growth, and what to expect next in this Kaiser Health News article.