The federal government may institute a nearly 30 percent cut in payments to some hospitals for prescription drugs, a federal court has ruled.
The cut, to the 340B program, was first proposed in 2017 the Department of Health and Human Services but has been blocked by the courts ever since.  Last week, though, a federal appeals court paved the way for the reduction.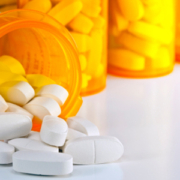 Hospitals that serve especially large numbers of low-income patients participate in the federal 340B prescription drug discount program, which gives them discounts on prescriptions they distribute to low-income outpatients.  Under the program, participating hospitals are then supposed to use the savings they derive from the discount to provide additional services to low-income residents of their communities.
Several hospital groups sued when HHS first proposed the cut, arguing that the agency was exceeding its authority.  In last week's ruling the court concluded that
At a minimum, the statute does not clearly preclude HHS from adjusting the [340B] rate in a focused manner to address problems with reimbursement rates applicable only to certain types of hospitals.
The cut will cost participating hospitals approximately $1.6 billion, with HHS maintaining that this money will be distributed among other deserving providers.
NASH has long opposed the proposal to cut 340B payments to providers.  In a letter to the Centers for Medicare & Medicaid Services in March on behalf of private safety-net hospitals, NASH wrote that
The 340B program was created by Congress to enable hospitals (and other providers) that serve low-income communities to maximize their resources when working to serve those communities. The program helps improve access to high-cost prescription drugs for low-income patients and helps put additional resources into the hands of qualified providers so those providers can do more for their low-income patients: provide more care that their patients might otherwise not be able to afford, offer more services that might otherwise be unavailable to such patients, and do more outreach into communities consisting primarily of low-income residents. This was the purpose of the 340B program when Congress created it in 1992 and Congress has not modified that purpose since that time. NASH believes that through this proposed data collection CMS is seeking to exert authority it does not have to demand of providers information to which the agency is not entitled.
Learn more about the court decision and its implications in this Fierce Healthcare article.
https://safetynetalliance.org/wp-content/uploads/2018/10/drugs.jpg
300
425
Joseph Steinbock
https://safetynetalliance.org/wp-content/uploads/2018/09/nasnh-logo.png
Joseph Steinbock
2020-08-05 06:00:19
2020-08-05 08:41:47
Court Supports HHS on 340B Cut