The following is the latest information from federal regulators and others as of 4:15 p.m. on Tuesday, April 7.
Department of Labor
The Department of Labor has published an advisory on unemployment insurance provisions of the CARES Act.  While the advisory memo is directed to state workforce agencies, it includes detailed information about program eligibility and benefits.
Centers for Medicare & Medicaid Services
The Families First Coronavirus Response Act (the second major COVID-19 bill, adopted March 18) waives cost-sharing under Medicare Part B (coinsurance and deductible amounts) for Medicare patients for COVID-19 testing-related services. The latest edition of the CMS publication MLN Matters summarizes the services for which cost-sharing is waived, the types of providers to which the waived cost-sharing applies, and the coding those providers need to do to get paid.  Find the explanation here.
CMS has published a "Dear Clinician" letter with guidance for physicians that they may bill for e-visits for both existing and new patients; previously published guidance suggested that they could bill only for existing patients but this policy has been revised. The letter also offers guidance for how to code such telehealth visits.
CMS has updated its recommendations for non-emergent elective medical services and treatment. These recommendations supersede previous guidelines.
Earlier today CMS hosted a call to discuss CMS waivers and COVID-19 response. Find the slides used during that presentation here.
CMS will hold a special open door forum tomorrow, April 8, at 1:30 p.m. to discuss its actions to improve access to telehealth during the COVID-19 crisis. This one-hour call is open to everyone:  the dial-in number is 1-888-455-1397, the passcode is 3535324, and participants are asked to call in at 1:15 p.m.
On April 3, CMS Administrator Seema Verma, Deborah Birx, MD, White House Coronavirus Task Force, and officials from the FDA, CDC, and FEMA participated in a call on COVID-19 flexibilities. During the call physicians presented best practices from their COVID-19 experiences.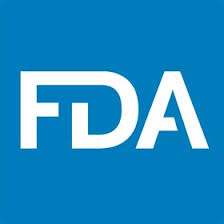 Food and Drug Administration
Centers for Disease Control and Prevention
The CDC will soon be providing $186 million in funding for additional resources for state and local jurisdictions to support their response to the COVID-19 emergency.  Funding will be for lab equipment, supplies, staff, and more for areas considered "hot zones" for COVID-19 and to enhance COVID-19 surveillance and tracking.  The news release announcing this new funding notes that "CDC will use existing networks to reach out to state and local jurisdictions to access this initial funding."
Substance Abuse and Mental Health Services Administration
SAMHSA will fund $110 million in emergency grants to provide treatment for substance use disorders/serious mental illness during the coronavirus pandemic.  The purpose of the emergency grants is to provide crisis intervention services, mental and substance use disorder treatment, and other related recovery supports for children and adults, with funding to be provided to states, territories, and tribes.
Department of Health and Human Services
HHS has announced that it will purchase for the Strategic National Stockpile the new COVID-19 test that produces results in less than 13 minutes.  HHS will provide the tests to public health labs in every state and territory and to Indian Health Services sites.
White House
President Trump has signed a memorandum directing the Department of Defense and Department of Homeland Security to make available the National Guard to the states of Georgia, Hawaii, Indiana, Missouri, New Hampshire, New Mexico, Ohio, Rhode Island, Tennessee, and Texas and the territory of the U.S. Virgin Island to provide emergency assistance with addressing the COVID-19 crisis and for the Federal Emergency Management Agency to pay 100 percent of the cost of such assistance.
National Association of Medicaid Directors
The National Association of Medicaid Directors has written to CMS and the Office of Management and Budget (OMB) urging them "…to allow states to make retainer payments to essential Medicaid providers through Section 1115 waivers during this emergency."  See the letter here.
Federal Funding Opportunities for Hospitals
NASH has prepared a document that collects and presents in one place the various new federal funding opportunities for hospitals resulting from legislation addressing the COVID-19 public health emergency.  Find that document here.
(To receive this daily update directly, sign up for our mailing list at info@safetynetalliance.org.)