The following is the latest COVID-19 information from the federal government as of 2:45 p.m. on Thursday, February 25.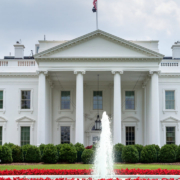 The White House
Department of Health and Human Services
HHS's Office of Civil Rights will not impose penalties for non-compliance with HIPAA rules involving covered health care providers or their business associates in connection with the good faith use of online or web-based applications for the scheduling of individual appointments for COVID-19 vaccinations during the COVID-19 emergency.  See HHS's formal announcement of this policy.
HHS's Office of Civil Rights has settled three discrimination complaints against a health system that denied disabled patients access to support persons because of COVID-19 hospital visitation restrictions.  The patients were not COVID-19 patients.  See HHS's statement on the settlement.
HHS has updated its document on planning considerations for monoclonal antibody administration.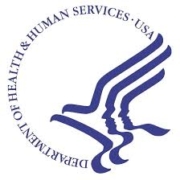 HHS and CMS COVID-19 Stakeholder Calls
HHS Clinical Rounds Peer-to-Peer Virtual Communities of Practice
HHS's Office of the Assistant Secretary for Preparedness and Response sponsors COVID-19 Clinical Rounds Peer-to-Peer Virtual Communities of Practice that are interactive virtual learning sessions that seek to create a peer-to-peer learning network in which clinicians from the U.S. and abroad who have experience treating patients with COVID-19 share their challenges and successes.  These webinar topics are covered every week:
EMS:  Patient Care and Operations (Mondays, 12:00-1:00 PM eastern)
Critical Care:  Lifesaving Treatment and Clinical Operations (Tuesdays, 12:00-1:00 PM eastern)
Emergency Department:  Patient Care and Clinical Operations (Thursdays, 12:00-1:00 PM eastern)
Go here for information about signing up to participate in the sessions and go here for access to materials and video recordings of past sessions.
CMS Stakeholder Calls
CMS hosts recurring stakeholder engagement sessions to share information about the agency's response to COVID-19.  These sessions are open to members of the health care community and are intended to provide updates, share best practices among peers, and offer participants an opportunity to ask questions of CMS and other subject matter experts.
CMS COVID-19 Office Hours Calls
Tuesday, March 16 at 5:00 – 6:00 PM (eastern)
Toll Free Attendee Dial In:  833-614-0820; Access Passcode:  4177586
Audio Webcast link:  go here
Tuesday, April 6 at 5:00 – 6:00 PM (eastern)
Toll Free Attendee Dial In:  833-614-0820; Access Passcode:  2769397
Audio Webcast link:  go here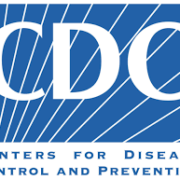 Centers for Disease Control and Prevention
Food and Drug Administration
National Institutes of Health
People who have had evidence of a prior infection with COVID-19 appear to be well protected against being reinfected with the virus, at least for a few months, according to a newly published study from the National Cancer Institute.  This finding may explain why reinfection appears to be relatively rare and could have important public health implications, including decisions about returning to physical workplaces, school attendance, the prioritization of vaccine distribution, and other activities.
National Governors Association
The National Governors Association has written to President Biden to ask him to make the vaccine distribution process more transparent to the public and to coordinate federal decisions about using pharmacies and FQHCs to administer COVID-19 vaccines with state governments.  See the NGA letter here.