The following is the latest COVID-19 information from the federal government as of 2:30 p.m. on Friday, February 5.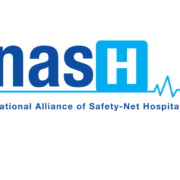 NASH Advocacy
This week NASH wrote to congressional leaders on behalf of private safety-net hospitals asking them to include in the administration's COVID-19 relief bill:

more resources for the Provider Relief Fund
additional targeted funding for safety-net hospitals
help with staffing
an extension of the current moratorium on the Medicare sequestration
forgiveness for safety-net hospitals for loans they received under the Medicare Accelerated and Advance Payment Program
See NASH's letter to congressional leaders here.
NASH will engage in additional advocacy in the coming days.
The White House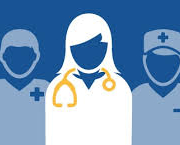 Provider Relief Fund
A new proposal has been adopted by the Senate to include $35 billion for the Provider Relief Fund in the administration's proposed $1.9 trillion COVID-19 relief bill.
Centers for Medicare & Medicaid Services
HHS and CMS COVID-19 Stakeholder Calls
HHS Clinical Rounds Peer-to-Peer Virtual Communities of Practice
HHS's Office of the Assistant Secretary for Preparedness and Response sponsors COVID-19 Clinical Rounds Peer-to-Peer Virtual Communities of Practice that are interactive virtual learning sessions that seek to create a peer-to-peer learning network in which clinicians from the U.S. and abroad who have experience treating patients with COVID-19 share their challenges and successes.  These webinar topics are covered every week:
EMS:  Patient Care and Operations (Mondays, 12:00-1:00 PM eastern)
Critical Care:  Lifesaving Treatment and Clinical Operations (Tuesdays, 12:00-1:00 PM eastern)
Emergency Department:  Patient Care and Clinical Operations (Thursdays, 12:00-1:00 PM eastern)
Go here for information about signing up to participate in the sessions and go here for access to materials and video recordings of past sessions.
CMS Stakeholder Calls
CMS hosts recurring stakeholder engagement sessions to share information about the agency's response to COVID-19.  These sessions are open to members of the health care community and are intended to provide updates, share best practices among peers, and offer participants an opportunity to ask questions of CMS and other subject matter experts.
CMS COVID-19 Office Hours Calls
Tuesday, February 23 at 5:00 – 6:00 PM (eastern)
Toll Free Attendee Dial In:  833-614-0820; Access Passcode:  2528725
Audio Webcast link:  go here
Tuesday, March 16 at 5:00 – 6:00 PM (eastern)
Toll Free Attendee Dial In:  833-614-0820; Access Passcode:  4177586
Audio Webcast link:  go here
Tuesday, April 6 at 5:00 – 6:00 PM (eastern)
Toll Free Attendee Dial In:  833-614-0820; Access Passcode:  2769397
Audio Webcast link:  go here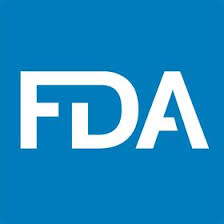 Food and Drug Administration
The FDA has scheduled a meeting of its Vaccines and Related Biological Products Advisory Committee on February 26 to discuss the request for emergency use authorization for a COVID-19 vaccine from Janssen Biotech Inc. (often referred to as the Johnson & Johnson vaccine).  See the FDA's announcement.
The FDA has modified its emergency use authorization for the use of convalescent plasma.  Under the revised authorization, convalescent plasma now is to be used only early during the hospitalization of COVID-19 patients.  In addition, use of plasma with low amounts of antibodies – weaker, "low-titer plasma" – is no longer authorized.  Learn more from: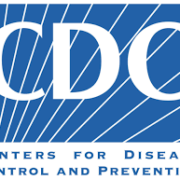 Centers for Disease Control and Prevention
The National Academies of Sciences, Engineering, and Medicine
https://safetynetalliance.org/wp-content/uploads/2020/07/provider-relief-fund.jpeg
145
347
Joseph Steinbock
https://safetynetalliance.org/wp-content/uploads/2018/09/nasnh-logo.png
Joseph Steinbock
2021-02-08 06:00:48
2021-02-05 16:33:25
Coronavirus Update for Friday, February 5