Coronavirus update for Friday, May 8 as of 2:30 p.m.
Department of Health and Human Services
HHS has updated its general distribution FAQ for the CARES Act Provider Relief Fund.  The updated FAQ includes items that are identified as new.  Among other things, it clarifies that HHS will not generally seek to recoup payments as long as providers' lost revenue and increased expenses are greater than any payments in question.  The FAQ also instructs hospitals on what they should do if they believe they received a mistaken payment or an overpayment.
HHS's Office of the Inspector General has updated its FAQ on how it will apply its administrative enforcement authority to arrangements directly connected to the COVID-19 emergency.  The new guidance specifically outlines conditions under which a clinical lab could offer remuneration to a retail pharmacy for costs incurred running test sites during the COVID-19 emergency.
Centers for Medicare & Medicaid Services
CMS and Inpatient Rehabilitation Facilities
Today CMS sent to subscribers the latest edition of its publication MLN Matters (not yet available online) in which it announced flexibilities for inpatient rehabilitation facilities during the COVID-19 crisis.  The following is that notice, presented verbatim.
CMS is exercising regulatory flexibilities for Inpatient Rehabilitation Facilities (IRFs) during the COVID-19 Public Health Emergency (PHE) to waive the 60 percent rule.
We are also waiving IRF coverage and classification requirements if all of these criteria are satisfied:
Patient is admitted to a freestanding IRF to alleviate acute care hospital bed capacity issues
IRF is located in an area that is in Phase 1 or has not entered Phase 1; see Guidelines for Opening Up America Again
Add the following letters at the end of your unique hospital patient identification number (the number that identifies the patient's medical record in the IRF) to identify patients eligible for each waiver:
D- 60 percent rule
DS- Coverage and classification requirements
DDS- Both 60 percent rule and coverage and classification requirements
For More Information:
Also from the latest MLN Matters and also presented verbatim:
COVID-19: IRF Interdisciplinary Team Meetings During the Pandemic
CMS expects Inpatient Rehabilitation Facilities (IRFs) to hold in-person weekly interdisciplinary team meetings to discuss Medicare Part A fee-for-service patients. During the public health emergency, it may be safest to conduct meetings electronically. We will accept all appropriate forms of social distancing precautions.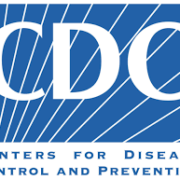 Centers for Disease Control and Prevention
National Institutes of Health
Food and Drug Administration
Federal Funding Opportunities for Hospitals
NASH has prepared a document that collects and presents in one place the various new federal funding opportunities for hospitals resulting from legislation addressing the COVID-19 public health emergency.  Find that document here.
(To receive this daily update directly, sign up for our mailing list at info@safetynetalliance.org.)
https://safetynetalliance.org/wp-content/uploads/2020/04/hhs.jpg
224
224
Joseph Steinbock
https://safetynetalliance.org/wp-content/uploads/2018/09/nasnh-logo.png
Joseph Steinbock
2020-05-11 06:00:52
2020-08-12 14:12:46
Coronavirus Update for May 8, 2020