The following is the latest COVID-19 information from the federal government as of 5:00 p.m. on Thursday, January 21.
President Signs Executive Orders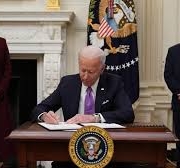 Late this afternoon President Biden signed a series of executive orders and actions to implement his administration's approach to addressing COVID-19.  The following is a look at the orders and what they say.
See all of the executive orders and actions and learn more in the administration's new document "National Strategy for the COVID-19 Response and Pandemic Preparedness."
The Biden Health Care Team
As the Biden administration takes office, the following is a list of its agency health care team:
Xavier Becerra, nominated to be Secretary of HHS (awaits confirmation)
Andrea Palm, nominated to be Deputy Secretary (awaits confirmation)
Dr. Rachel Levine, nominated to be Assistant Secretary (awaits confirmation)
Sean McCluskie, HHS chief of staff
Dr. Vivek Murthy, nominated to be Surgeon General (awaits confirmation)
Dr. Rochelle Walensky, director of the CDC
Micky Tripathi, director of the Office of the National Coordinator for Health IT
Dr. Francis Collins, NIH director
Working in acting capacities are:
Norris Cochran, currently Assistant Secretary of Budget, is Acting Secretary
Liz Richter, acting CMS Administrator
Dr. Janet Woodcock, acting director of the FDA
The new administration's COVID-19 team:
Jeff Zients, COVID-19 coordinator
David Kessler, chief science officer of COVID Response
Rosa Po, COVID response team deputy chief of staff
Andy Slavitt, senior advisor to the COVID response coordinator
Vidur Sharma, policy advisor for testing
Ben Wakana, deputy director of strategic communications and engagement
Dr. B. Cameron Webb, senior policy advisor for COVID-19 equity
Amy Chang, policy advisor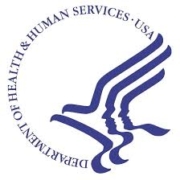 Department of Health and Human Services
HHS's Office of Civil Rights has announced that it is exercising its discretion in how it applies HIPAA's  privacy, security, and breach notification rules and will not impose penalties for non-compliance against covered health care providers or their business associates in connection with the good-faith use of online or web-based scheduling applications for the scheduling of individual appointments for COVID-19 vaccinations during the COVID-19 public health emergency.  Go here to see the Federal Register announcement of this policy.
Centers for Medicare & Medicaid Services
CMS COVID-19 Stakeholder Calls
CMS hosts recurring stakeholder engagement sessions to share information about the agency's response to COVID-19.  These sessions are open to members of the health care community and are intended to provide updates, share best practices among peers, and offer participants an opportunity to ask questions of CMS and other subject matter experts.
CMS COVID-19 Office Hours Calls
Tuesday, February 2  at 5:00 – 6:00 PM (eastern)
Toll Free Attendee Dial In:  833-614-0820; Access Passcode:  4956655
Audio Webcast link:  go here
Tuesday, February 23 at 5:00 – 6:00 PM (eastern)
Toll Free Attendee Dial In:  833-614-0820; Access Passcode:  2528725
Audio Webcast link:  go here
Tuesday, March 16 at 5:00 – 6:00 PM (eastern)
Toll Free Attendee Dial In:  833-614-0820; Access Passcode:  4177586
Audio Webcast link:  go here
Tuesday, April 6 at 5:00 – 6:00 PM (eastern)
Toll Free Attendee Dial In:  833-614-0820; Access Passcode:  2769397
Audio Webcast link:  go here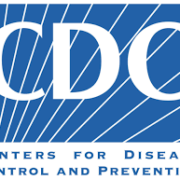 Centers for Disease Control and Prevention
Food and Drug Administration
American Medical Association
https://safetynetalliance.org/wp-content/uploads/2020/04/hhs.jpg
224
224
Joseph Steinbock
https://safetynetalliance.org/wp-content/uploads/2018/09/nasnh-logo.png
Joseph Steinbock
2021-01-22 08:45:27
2021-01-22 08:41:11
Coronavirus Update for Thursday, January 21