The following is the latest COVID-19 information from the federal government as of 2:30 p.m. on Wednesday, August 26.
Provider Relief Fund
The deadline to apply for General Distribution Phase 2 Provider Relief Funds for Medicaid, CHIP, dental, and certain Medicare providers, previously this Friday, August 28, has been extended to September 13.  Entities that received payments from the initial $30 million distribution and the subsequent $20 million distribution are eligible to apply for additional funding if those payments do not equal at least two percent of their annual net patient revenue.  Go here for information about the extension of the application deadline and about eligibility and how to apply.​

Centers for Medicare & Medicaid Services
CMS has published an interim final rule with a comment period that imposes new data reporting and testing requirements on hospitals, nursing homes, and other health care providers and has implications for a variety of Medicare programs.

Hospitals will be required to report daily on their number of confirmed or suspected COVID-19 patients, their number of unoccupied ICU beds, and their current supplies of personal protective equipment and ventilators; other reporting measures may also be added at CMS's discretion. Meeting testing requirements will be a condition of future participation in Medicare and Medicaid.
Long-term-care facilities will be required to perform point-of-care testing on patients and staff at intervals that CMS has not yet established but is expected to announce later this week. They will be required to submit the results of these tests to the federal government as well. CMS will make $2.5 billion in CARES Act Provider Relief Fund grants available to help with the cost of this testing.  Such reporting will be a condition of continued participation in Medicare and Medicaid and those out of compliance also will be subject to fines.
CLIA laboratories will be required to report daily on their COVID-19 point-of-care testing activity and will be subject to fines for failure to comply with this requirement.
The new regulation includes provisions that affect many other aspects of the Medicare program as well.  For further information, see CMS's news release announcing the regulation and go here to see the regulation itself.  As an interim final regulation with comment period, it will take effect as soon as it is published in the Federal Register and interested parties will have 60 days from the time of publication to submit written comments.
CMS has introduced a new national nursing home training program for frontline nursing home staff management. This training seeks to prepare frontline caregivers and management to be able to stop the spread of COVID-19 in nursing homes.  The training is now available and focuses on topics such as infection control and prevention, appropriate screening of visitors, effective cohorting of residents, safe admission and transfer of residents, and the proper use of personal protective equipment.  Learn more about the new program, including its various training modules, from this CMS news release.  In addition, interested parties can go here to register for the training; here to register for webinars on the new program; and here for an assessment tool to identify individuals' and facilities' specific training needs.
CMS has updated its document "Rural Crosswalk: CMS Flexibilities to Fight COVID-19," a compendium of COVID-19-related provisions that CMS has issued and/or carried out during the public health emergency that affect rural health clinics (RHCs), federally qualified health centers (FQHCs), critical access hospitals (CAHs), rural acute-care prospective payment system (PPS) hospitals, and/or Medicare-certified skilled nursing facilities (SNFs).
Department of Health and Human Services
HHS will distribute 1.5 million N95 respirators from the Strategic National Stockpile to selected nursing homes that recently reported having enough supplies for only zero to three days of operations. These respirators are meant to supplement existing supplies and will provide a seven-day supply for each recipient facility.  Learn more from this HHS news release.
HHS's Office of the Inspector General has updated its schedule of audits, evaluations, and inspections involving COVID-19 (and other subjects) that are planned or already under way.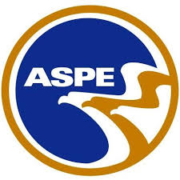 Department of Health and Human Services/Assistant Secretary for Preparedness and Response
HHS's Assistant Secretary for Preparedness and Response has published two new documents designed to help with pandemic response.
The Assistant Secretary for Preparedness and Response will hold a webinar on the effect of the COVID-19 pandemic on children. Go here for information on the September 30 webinar "Hidden Consequences:  How the COVID Pandemic is Impacting Children."
Food and Drug Administration
The FDA has approved an abbreviated new drug application for albuterol sulfate inhalation aerosol 90 mcg (base)/actuation. Albuterol is used in the treatment of COVID-19 patients and has periodically been in short supply during the pandemic.
Small Business Administration
The Small Business Administration has published an interim final rule detailing how Paycheck Protection Program borrowers may appeal certain types of loan review decisions. The interim final rule, found here, takes effect immediately, with stakeholder comments due within 30 days.
To receive this daily update directly, sign up for our mailing list at info@safetynetalliance.org.)
https://safetynetalliance.org/wp-content/uploads/2020/07/cms-7-2020.png
53
151
Joseph Steinbock
https://safetynetalliance.org/wp-content/uploads/2018/09/nasnh-logo.png
Joseph Steinbock
2020-08-27 06:00:31
2020-08-26 16:49:18
Coronavirus Update for Wednesday, August 26