The federal government should direct more of its remaining CARES Act Provider Relief Fund money to private safety-net hospitals, the National Association of Safety-Net Hospitals told members of Congress in a message delivered yesterday.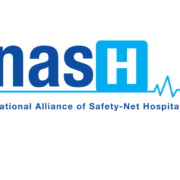 While the Provider Relief Fund has been a lifesaver for safety-net hospitals, NASH noted, the formula for distributing money put high-volume Medicaid hospitals at a disadvantage compared to the typical community hospital while separate distributions of the CARES Act money specifically for safety-net providers missed many such hospitals entirely
Last week NASH wrote to Health and Human Services Secretary Xavier Becerra to bring this situation to his attention and seek his assistance, and in its Monday message to members of Congress, NASH asked those members to convey to Secretary Becerra their support for greater aid to private safety-net hospitals in future Provider Relief Fund distributions.
See NASH's message to members of Congress.
https://safetynetalliance.org/wp-content/uploads/2020/05/NASH-Logo-RGB_Square.png
546
623
Joseph Steinbock
https://safetynetalliance.org/wp-content/uploads/2018/09/nasnh-logo.png
Joseph Steinbock
2021-05-18 06:00:03
2021-05-17 15:59:21
Safety-Net Hospitals Need More COVID Aid, NASH Tells Congress