The following is the latest COVID-19 information from the federal government as of 3:00 p.m. on Friday, March 19.
White House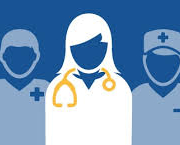 Provider Relief Fund
Department of Health and Human Services
HHS announced that it will spend $10 billion from the American Rescue Plan to increase COVID-19 screening and testing to help schools reopen, increase testing in underserved populations, and provide new guidance on asymptomatic screening testing in schools, workplaces, and congregate settings.  Learn more from this HHS news release.  The CDC will administer $2.25 billion of this sum to increase testing in underserved populations; learn more about its plans in this CDC news release.
HHS announced that it will spend $150 million to increase access to COVID-19 monoclonal antibody therapeutic treatments for patients in vulnerable communities across the country.  Assistance may include additional staffing, improved infusion center capacity in traditional and non-traditional health care settings, and equipment to administer intravenous infusion treatments. The effort also will seek to improve awareness among health care providers and patients about the treatment options available, including where and how to obtain them.  Learn more from this HHS announcement.
HHS COVID-19 Stakeholder Calls
HHS's Office of the Assistant Secretary for Preparedness and Response sponsors COVID-19 Clinical Rounds Peer-to-Peer Virtual Communities of Practice that are interactive virtual learning sessions that seek to create a peer-to-peer learning network in which clinicians from the U.S. and abroad who have experience treating patients with COVID-19 share their challenges and successes.  These webinar topics are covered every week:
EMS:  Patient Care and Operations (Mondays, 12:00-1:00 PM eastern)
Critical Care:  Lifesaving Treatment and Clinical Operations (Tuesdays, 12:00-1:00 PM eastern)
Emergency Department:  Patient Care and Clinical Operations (Thursdays, 12:00-1:00 PM eastern)
Go here for information about signing up to participate in the sessions and go here for access to materials and video recordings of past sessions.
Centers for Disease Control and Prevention
Food and Drug Administration
The FDA has revised its fact sheets for health care providers on current monoclonal antibody therapies for treating COVID-19.  Among other things, the revisions address the effectiveness of the respective products for treating certain COVID-19 variants.  The revised fact sheets are for:
The FDA has authorized its first COVID-19 test outside of the emergency use authorization process for continued use after the current public health emergency ends.  See the FDA announcement and the letter of approval for the test.
The FDA has launched a COVID-19 adverse events reporting system dashboard that provides weekly updates of adverse events reported to the FDA on drugs and therapeutic biological products used under emergency use authorization during the COVID-19 public health emergency.
The FDA has posted translations of the Janssen COVID-19 vaccine fact sheet in more than a dozen languages and expects to add more as they become available.
Government Accountability Office
The GAO has published a new report, "COVID-19 in Nursing Homes," in which it notes that HHS has taken steps in response to the pandemic but that several GAO recommendations have not been implemented.  See the report's highlight and the entire report itself.
https://safetynetalliance.org/wp-content/uploads/2020/07/provider-relief-fund.jpeg
145
347
Joseph Steinbock
https://safetynetalliance.org/wp-content/uploads/2018/09/nasnh-logo.png
Joseph Steinbock
2021-03-22 06:00:15
2021-03-19 16:16:29
Coronavirus Update for Friday, March 19