The following is the latest health policy news from the federal government as of 2:30 p.m. on Thursday, April 29.  Some of the language used below is taken directly from government documents.
The White House
COVID-19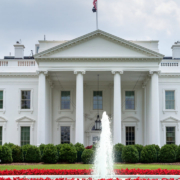 Health Policy News
Speaking before a joint session of Congress, President Biden on Wednesday night formally presented his proposed American Families Plan.  In general, the plan defers action on most health care matters to other, separate legislation, but it does call for $200 billion to permanently expand Affordable Care Act health insurance subsidies and another $225 billion for paid medical leave.  The president also called on Congress to authorize the federal government to engage in some price negotiation for prescription drugs for Medicare beneficiaries and urged the National Institutes of Health to establish a new agency devoted to developing breakthrough cancer cures.  Go here to see a summary of the American Families Plan.
Department of Health and Human Services
Health Policy News
Earlier this week HHS announced the availability of $1 billion for Health Resources and Services Administration (HRSA)-Health Center Program funded health centers to support major construction and renovation projects across the country.  Learn more about this program, and about pursuing funding through it, from the following resources:
Centers for Medicare & Medicaid Services
Health Policy News
CMS has published its proposed Medicare hospital inpatient prospective payment system and long-term-care hospital rate system rule for FY 2022.  Highlights of the proposed rule include:
A 2.8 percent increase in inpatient rates for acute-care hospitals.
Use of FY 2019 utilization data to filter out the impact of COVID-19 on utilization.
A $600 million reduction in the Medicare DSH uncompensated care pool.
Beginning in 2023, 1000 new medical residency slots over the next four years and changes in other graduate medical education policies.
A reduction from 68.3 percent to 67.6 percent in the labor-related share of inpatient payments and other wage index changes.
Consideration of changes in the Hospital Readmissions Reduction Program to reflect health equity factors.
Repeal of the requirement that hospitals report median payer-specific negotiated charges with Medicare Advantage plans on cost reports.
Introduction of a "measure suppression policy" to adjust quality program measures to reflect impact of COVID-19.
Learn more about the proposed regulation from the following resources:
News
Compliance
Claims, Prices, & Codes
MLN Matters Articles
Publications
Food and Drug Administration
COVID-19
Centers for Disease Control and Prevention
COVID-19
Stakeholder Events
Wednesday, May 5
FDA Product-Specific Guidances:  Lighting the Development Pathway for Generic Drugs
Wednesday, May 5 at 9:00 am – 12:30 pm ET.  Click here for connection information.
The FDA will provide an overview of product-specific guidances, including how they are developed and revised and their role in facilitating generic drug development and generic drug application review.  The FDA will also discuss ways prospective and current generic drug applicants can use PSGs, including those for complex products, to improve the efficiency of generic drug development.
Wednesday, May 5
CDC Zoonoses and One Health Update (ZOHU) Call
Wednesday, May 5, at 2:00 pm – 3:00 pm ET.  Click here to learn more.
ZOHU calls are one-hour monthly webinars that provide education on zoonotic and infectious diseases, One Health, antimicrobial resistance, food safety, vector-borne diseases, recent outbreaks, and related health threats at the animal-human-environment interface.
Friday, May 7
FDA – Common Labeling Deficiencies and Tips for Generic Drug Applications
Friday, May 7 at 1:00pm – 2:00pm ET.  Click here for connection information.
The FDA will discuss the most common labeling mistakes found in abbreviated new drug applications (ANDAs) and how to avoid them and offer other labeling tips.  The FDA also will provide answers to common labeling questions asked by generic drug applicants.
Wednesday, May 12
Cybersecurity and Infrastructure Security Agency (CISA)
CISA 2021 Hurricane Webinar
Wednesday, May 12 at 10:30 am – 12:00pm ET.  Click here for registration.
This webinar will focus on providing awareness of CISA's role and resources in hurricane preparedness and response activities associated with systems that make landfall on the continental U.S. or U.S. territories while in a COVID-19 environment.  It will also feature presentations from the NOAA Liaison to the National Operations Center and FEMA's National Business Emergency Operations Center.
Wednesday, May 12
HHS Office of the Assistant Secretary for Preparedness and Response – Vaccine Promotion
Wednesday, May 12 at 1:30 pm ET.  Click here for further information and registration.
Speakers will discuss a New York City initiative dedicated to building confidence in COVID-19 vaccines; provide information about the current FDA-authorized COVID-19 vaccines and their safety and effectiveness; and share effective communication strategies to encourage friends, family, colleagues, and the community to get vaccinated.  The webinar will share additional educational resources and tools developed by local health care partners and there will be time for participant Q&A.