The following is the latest health policy news from the federal government as of 2:45 p.m. on Tuesday, May 25.  Some of the language used below is taken directly from government documents.
The White House
COVID-19
Centers for Medicare & Medicaid Services
COVID-19
Health Policy News
The Senate has confirmed the nomination of Chiquita Brooks-LaSure to be CMS administrator.
Department of Health and Human Services
COVID-19
HHS and its Health Resources and Services Administration (HRSA) have announced that they will spend $4.8 billion in American Rescue Plan money to support HRSA's COVID-19 Uninsured Program.  This funding will enable the program to continue reimbursing health care providers for testing uninsured individuals for COVID-19.  See the announcement here.
HHS and HRSA announced the availability of $14.2 million from the American Rescue Plan to expand pediatric mental health care access by integrating telehealth services into pediatric primary care.  The funding will expand Pediatric Mental Health Care Access (PMHCA) projects into new states and geographic areas nationwide, including tribal areas. These new state and regional networks of pediatric mental health care teams will provide teleconsultations, training, technical assistance, and care coordination for pediatric primary care providers to diagnose, treat, and refer children and youth with mental health conditions and substance use disorders.  Learn more from the following resources:
HHS's Office of the Inspector General has updated its FAQ in which it outlines when it will exercise its discretionary authority to pursue matters directly related to the COVID-19 public health emergency to address the question of whether providers may offer financial incentives for people to receive COVID-19 vaccines.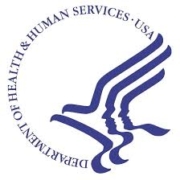 Health Policy News
A federal court has found that HHS must recalculate years worth of Medicare direct graduate medical education payments to teaching hospitals because of the manner in which it weighted the number of full-time medical graduates those hospitals could claim for reimbursement when they exceeded their resident caps.  In addition to directing HHS to recalculate the payments to the hospitals that sued, the ruling should enable other hospitals that exceeded their resident cap limit to pursue payment recalculation as well.  Learn more from the federal court decision.
HHS's Office of the Assistant Secretary for Preparedness and Response has released its Healthcare System Cybersecurity: Readiness & Response Considerations.  Information in this document is related to the effects of a cyber incident on the health care operational environment – specifically, the ability to care for patients and maintain business practices and readiness during such an event.
Centers for Disease Control and Prevention
COVID-19
Food and Drug Administration
COVID-19
Health Policy News
The FDA has published a discussion paper, "Conveying Materials Information about Medical Devices to Patients and Healthcare Providers:  Considerations for a Framework," intended to stimulate discussion and to solicit feedback from a variety of stakeholders on how materials information should be communicated in medical device labeling.  The FDA seeks input on the paper by July 19.  Go here to find the FDA's announcement, additional information about the FDA's actions, and a link to the paper itself.
Stakeholder Events
CDC
Thursday, May 27
CDC/Clinical Outreach and Communication Activity – Severe COVID-19
The CDC will update clinicians on the underlying medical conditions associated with severe COVID-19, describe the methods used to rate the evidence linking conditions to severe COVID-19, review the evidence on risk for conditions included, and provide resources for providers treating patients with underlying medical conditions.  Go here for further information on the call and how to join it.
FEMA
Friday, May 28
Monday, June 7
FEMA's National Exercise Division has developed exercise starter kits with sample documents to assist organizations with planning and conducting tabletop exercises aligning with the updated National Exercise Program 2021-2022 Principal's Strategic Priorities.  FEMA will host webinars for whole community exercise practitioners.  The webinars will introduce the new exercise starter kits, providing stakeholders with an overview of the kits along with how to use them.  Visit the Homeland Security Exercise and Evaluation Program Webinar webpage to register.
5 p.m. (eastern), May 20
1 p.m. (eastern), May 28
9 a.m. (eastern), June 7
CDC
Wednesday, June 2
Zoonoses and One Health Update (ZOHU) Call
Wednesday, June 2 at 2:00 – 3:00 pm ET  Click here to learn more
ZOHU Calls are one-hour monthly webinars that provide education on zoonotic and infectious diseases, One Health, antimicrobial resistance, food safety, vector-borne diseases, recent outbreaks, and related health threats at the animal-human-environment interface.
CDC
Thursday, June 3
CDC/Clinical Outreach and Communication Activity – "Long COVID"
The CDC will hold a one-hour call about its new interim guidance that provides a framework for health care providers in their initial assessment, evaluation, management, and follow-up of persons suspected of long COVID.  Go here for further information on the subject of the call and how to join it.
FDA
Friday, June 11
Identification of Medicinal Products:  Path to Global Implementation
Monday, June 11 at 1:00 – 2:30 pm ET  Click here to learn more
The FDA will present updates on the identification of medicinal products standards development and implementation with an emphasis on international collaboration, pilot projects on substance, dosage form, and pharmaceutical identification.