Between the issues that resulted in a brief federal pause in the administration of Johnson & Johnson's Janssen COVID-19 vaccine and production problems plaguing the company's production contractor, the Biden administration is not necessarily counting on the vaccine in the future.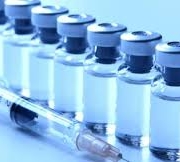 According to Politico, "…privately, frustrated senior health officials have largely written off the shot, according to seven people with knowledge of the matter."
In addition, "… the chaos has disappointed the Biden team, which once argued that the company's one-dose vaccine would be central to turning the tide of the pandemic.  Instead, the administration has concluded that the company can't be counted on for any significant production until it gets the green light from regulators to resume vaccination, according to two sources.
Learn more about the vaccine's problems and the administration's perspective on it in the Politico article "White House writes off Johnson & Johnson vaccine after string of production failures."