A Continuing Resolution to fund the federal government in FY 2021 should eliminate a cut in Medicaid disproportionate share (Medicaid DSH) allotments to the states, the National Alliance of Safety-Net Hospitals has written in a letter to congressional leaders.
The cut was mandated by the 2010 Affordable Care Act but has never been implemented.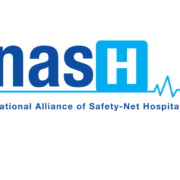 In its letter to congressional leaders, NASH wrote that
The Medicaid DSH cut was predicated on the expectation that the Affordable Care Act would greatly reduce the number of uninsured Americans, and while it has, millions remain uninsured. Just this week the Centers for Disease Control and Prevention reported that the number of Americans without health insurance rose in 2019 – for the third consecutive year – and the job loss associated with COVID-19 is expected to continue this trend in 2020. As a result, private safety-net hospitals and others like them, serving communities with large numbers of low-income and uninsured residents, have never needed the resources afforded by Medicaid DSH more than they do today. Congress has always questioned the wisdom of this cut and has never allowed those cuts to go into effect. The most recent delay expires after November 30.
Learn more from NASH's Medicaid DSH letter to congressional leaders.
https://safetynetalliance.org/wp-content/uploads/2020/05/NASH-Logo-RGB_Square.png
546
623
Joseph Steinbock
https://safetynetalliance.org/wp-content/uploads/2018/09/nasnh-logo.png
Joseph Steinbock
2020-09-15 06:00:47
2020-09-14 16:43:05
Eliminate Medicaid DSH Cut, NASH Asks Congress