Starting in 2020, Medicare Advantage plans will be permitted to provide non-medical benefits to their chronically ill members.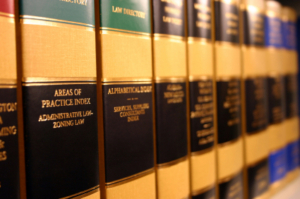 As described in the Centers for Medicare & Medicaid Services' "final call letter' for 2020,
MA [Medicare Advantage] plans are not prohibited from offering an item or service that can be expected to improve or maintain the health or overall function of an enrollee only while the enrollee is using it.  In other words, the statute does not require that the maintenance or improvement expected from an SSBCI [special supplemental benefits for the chronically ill] result in a permanent change in an enrollee's condition.  Items and services may include, but are not limited to:  meals furnished to the enrollee beyond a limited basis, transportation for non-medical needs, pest control, air quality equipment and services, and benefits to address social needs, so long as such items and services have a reasonable expectation of improving or maintaining the health or overall function of an individual as it relates to their chronic condition or illness.
The CMS final call letter offers permission to Medicare Advantage plans to offer such services; it does not require them to do so.
Such a policy change could be highly beneficial to many of the low-income patients served by private safety-net hospitals, which have long sought help with addressing the social determinants of health that often bring patients to them but limit their ability to recover from their illnesses and injuries.
Learn more from the Commonwealth Fund report "New Medicare Advantage Benefits Offer Social Services to People with Chronic Illness" and see CMS's "Announcement of Calendar Year (CY) 2020 Medicare Advantage Capitation Rates and Medicare Advantage and Part D Payment Policies and Final Call Letter."
https://safetynetalliance.org/wp-content/uploads/2018/09/books.jpg
300
425
Joseph Steinbock
https://safetynetalliance.org/wp-content/uploads/2018/09/nasnh-logo.png
Joseph Steinbock
2019-04-12 06:00:07
2019-04-12 13:44:42
Medicare Advantage Permitted to Address Non-medical Needs