Medicare should pay for outpatient care on a site-neutral basis, MedPAC has told Congress in its annual recommendations.
Proponents of such a change – including the Medicare Payment Advisory Commission – argue that Medicare should not pay more for services than it needs to and can, if it believes hospital-associated facilities deserve more money, find better ways to provide such additional resources.  They also believe such a policy encourages the acquisition of independent medical practices by operators that then increase the price of the same services and that site-neutral payments would help preserve such independent practices while also driving down patient health care costs.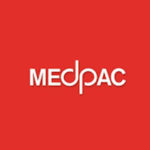 Opponents maintain that hospital-affiliated outpatient practices have greater capabilities than typical independent medical practices and also need to contribute to maintaining hospital infrastructure and services that benefit entire communities and would otherwise be in jeopardy without the greater Medicare payments.
Learn more about MedPAC's recommendation that Congress compel Medicare to pay for outpatient services on a site-neutral basis from the new MedPAC report to Congress "Medicare and the Health Care Delivery System" and from the Medical Economics article  MedPAC Urges Congress to Embrace Site-Neutral Medicare Outpatient Payments.