Congress should address surprise medical bills in a manner that protects patients from such bills and establishes a fair negotiating process between providers and insurers, the National Alliance of Safety-Net Hospitals declared in its first public statement about the surprise medical bill issue.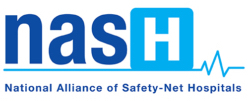 The statement, developed to coincide with NASH Advocacy Day in Washington, D.C. last week, explains that the biggest challenge in developing a means of addressing this problem is forging a solution that ensures that providers, including private safety-net hospitals, can negotiate adequate reimbursement for care they deliver outside of the provider networks of their patients' insurers.
With this in mind, NASH encourages Congress to pursue a solution that follows four basic principles:
Surprise billing legislation should protect patients from surprise medical bills and balance billing for out-of-network services.
Insurers and providers should be required to negotiate, without a federal role or involvement, for payment for services provided to insured individuals by out-of-network providers.
Insurers should uphold the "prudent layperson standard" and provide emergency care for any condition that a prudent layperson would reasonably believe requires emergency care.
Federal policies should preserve rather than supersede existing state policies that meet federal minimum patient protections for insurance products that are within states' jurisdiction.
Learn more from NASH's new position statement on surprise medical bills.