A federal rule that would have limited immigration to the U.S. for people who might at some point become dependent on public aid programs has been put on hold again by a federal judge.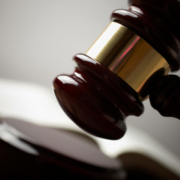 Implementation of the rule, delayed by several courts and then authorized by the U.S. Supreme Court until the merits of challenges could be heard, was delayed again by a federal court, which said the rule contained "numerous unexplained flaws" that made it "arbitrary and capricious."
Health care advocates feared the rule would discourage some immigrants to whom the rule does not even apply from seeking to participate in certain public aid programs and even encourage some to whom the rule does not apply to disenroll from the public aid programs, such as Medicaid, in which they are already legally enrolled.  A recent study published in the journal Health Affairs found that the parents of a projected 260,000 children have disenrolled their children from Medicaid or the Children's Health Insurance Program (CHIP) because of their fear of the rule's implications for their families.
NASH has conveyed its opposition to the public charge rule on a number of occasions, including in this 2019 position statement.
Learn more about the rule and this latest court decision in the New York Times article "Trump's 'Public Charge' Immigration Rule Is Vacated by Federal Judge
https://safetynetalliance.org/wp-content/uploads/2011/06/iStock_000011180219XSmall.jpg
282
425
Joseph Steinbock
https://safetynetalliance.org/wp-content/uploads/2018/09/nasnh-logo.png
Joseph Steinbock
2020-11-03 08:32:21
2020-11-03 08:32:21
Off-Again, On-Again Public Charge Rule is Off Again